B-A Students Participate in Xscape Xtravaganza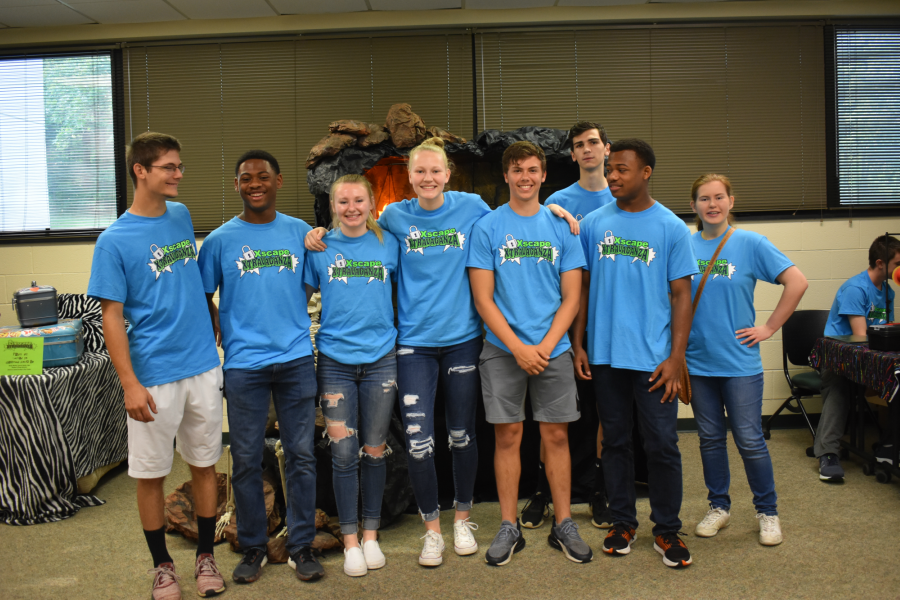 The Bellwood-Antis SWAT Team has been working on an escape room and is learning how to improve it for the students to enjoy it! They recently went on a field trip to learn how to improve their escape game and to hear what other schools are doing!
"Ms. Forshey came to us with the idea of creating an escape game and after she brought it to our attention we started working on it and were very excited," said junior Alli Campbell who is a member of the swat team.
Last Friday, the students went to the IU in Altoona to showcase the escape game that they created and to see what other schools had come up with. The event was Xscape Xtravaganza and B-A had four different teams representing.
The SWAT Team members got to participate in 3 other escape games as well, two of which were Tyrone's and one was Everett's. Other schools such as Altoona, Hollidaysburg, and Central Cambria were involved as well.
14 teams, involving 80 students, from grades 3-12, competed in this event. Everyone provided feedback to the games. Everyone learned from this experience. Co-owner of the Altoona escape room even spoke to the students that went.
One of the themes that Bellwood had was Ancient Egypt.  
"We thought it was an interesting concept and and we even got to learn a little more about it," said sophomore member of the swat team, Aiden Taylor.
The other three themes that Bellwood had were a Pirate themed game, spy themed game, and a solar system themed game.
The Bellwood-Antis tech team has created an escape room for the public in the town of Bellwood. Jamie Forshey is the director of instructional tech at Bellwood-Antis.
"I felt that it was important to give the students an opportunity to learn real world skills such as, team work, collaboration, problem solving and critical thinking through this experience," said Ms. Forshey.
All of the Bellwood-Antis students had a great time and learned a lot!
"It was a great experience and we really learned how to work together as a team," said sophomore Alex Taylor who is also a member of the swat team.
The SWAT Team plans on continuing to work on their escape room and they hope to make it open to the public in Bellwood!