Teachers deal with emotions of returning from maternity leave
---
One math teacher at Bellwood-Antis, Mrs.Dawn Frank, hasn't had to worry about maternity leave in 15 years, but she still remembers how emotionally draining it was.
"It was overwhelming juggling a new baby and workload," said Frank. "Although it was hard coming back to school after all of that, there were some benefits."
Mrs. Frank had time to bond with her child and to physically heal herself. Her maternity leave was six weeks for one child, but believe it or not, some women don't take maternity leave.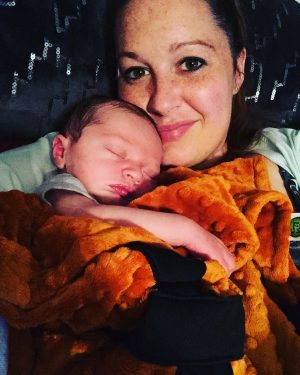 In the United States the maternity leave is regulated by US labor law. The Family and Medical Act of  1993, requires twelve weeks of unpaid leave annually for mothers of newborn or newly adopted children if they work with fifty or more employees.
The United States ranks dead last among the Organization for Economic Cooperation and Development countries when it comes to paid parental leave offerings. One-fourth of new mothers goes back to work within two weeks of giving birth.
Many of the female teachers at Bellwood-Antis have gone through maternity leave at least once. When they come back they all experience a mixture of emotions. All B-A teaching mothers see the benefits of maternity leave, but they also experience many challenges. 
A basketball coach and a teacher here at Bellwood, Mrs. Longo-McGarvey had her child on the last day of summer so she did not take maternity leave. Coming back to school for her was awful.
"It is really sad to leave your tiny baby with someone else when you feel like it should be you taking care of them," said McGarvey. 
Mrs. Stinson is also a math teacher and she's been off twice for maternity leave. Her first baby arrived in June, 2010, while she had her other child in April of 2013. For her first baby Mrs. Stinson used three days for maternity leave, but then had the rest of summer. For her second baby she used thirty days of her maternity leave and that extended into summer.
"I was extremely fortunate to be able to stay home with my babies for the summer, but it was still hard to return to work because I missed them. I did have amazing people to watch them, so it made it better," said Stinson. 
Mrs. Christina Hughes, a teacher at Myers Elementary, had a child two years ago. She was on maternity leave for seven weeks.
"It was one of the hardest things to return to work. I spent 42 straight days, 24/7 with my daughter. Then returned to a high stress, high energy job teaching first grade," said Hughes. 
Mrs. Rachel Wagner is a sixth grade teacher who was one maternity leave once. She agreed that there are challenges to returning from time away from school.
"It felt great to be back but it was also emotional leaving a newborn," said Wagner.
Other teachers said coming back from an extended leave can be energizing, even while leaving behind a newborn.
Ms. Leah Frederick, a teacher at Myers, couldn't take a full maternity leave because she was a single parent. When she came back to school she said it was awesome. She felt like she had a purpose.
Mrs.Claybaugh is another teacher in the elementary who has two children. She took two maternity leaves, one for eight weeks and another one for eighteen weeks.
Coming back to school was a good thing for her because she liked being around people and having people to talk to, but she also missed her children.
"One of the benefits of having maternity leave is that if you're up all night then you don't have to wake up early and you don't have to pay for daycare," said Claybaugh.