Cassidy leads Devils into new era
This fall the B-A boys basketball team brought in Pat Cassidy as its new head coach and the effects of the hire are apparent already.
Cassidy was the head coach of the girls team at Huntingdon.  He is replacing Kevin Conlon, who was the head coach  for two years. Conlon had to step down from the coaching position due to a promotion at his job that made him travel more and left little time for basketball. 
Cassidy's impact has started with expectations.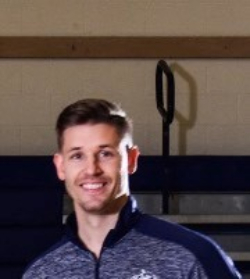 "I expect our guys to be the best possible team they can be and to be mentally tough everyday. These were their expectations that they came up with, not mine," said Cassidy.  "Our guys said that they believe if they can do these things then they can achieve their team goals they set for themselves. These goals are clear and achievable. They are also goals that build upon last year's success, and I think in a winning program such as Bellwood, you're always looking for ways to improve."
Last year the boys had a pretty successful season boasting a winning record of (16-10). 
The Blue Devils lost five seniors from last year, and of those five seniors Mason Yingling, TJ Wyland, and Nathan Wolfe were starters. Those three seniors played a key role in the offense at Bellwood. Mason averaged 19 points per game, TJ averaged 7, and Nathan averaged 14. 
The Blue Devils main weakness this year will be generating the same offensive intensity that they had last year. 
"
Our guys said that they believe if they can do these things then they can achieve their team goals they set for themselves."
— Coach Cassidy
"I think we have a lot of different guys on the team that possess different leadership qualities that can help us," said Cassidy. "Certainly guys like Walker, Miller, and Mallon have played a lot of minutes for us in the past, but I think they will need to step into different leadership roles this year if we want to obtain the level of success the team said they wish to find. I also think that there are some guys that will surprise our league with their level or play and ability. But they have to play within themselves and not shy away when the lights come on."
Hopes are high for Walker. He played a key role in last year's team averaging 6 points, 3 assists, 3 rebounds, and 1 steal per game. 
"The main thing we are focusing on is improving mentally, physically, and skill wise, every single day," said Walker. "We are a very young team, and our goal is to be the best team we can possibly be day in, and day out. If we do that we can accomplish the goals that we set our mind to."
The Blue Devils are fairly young, but each player brings their own special set of skills that benefit the team. 
The Devils will have a tough challenge to win the ICC, dealing weekly with contenders like Williamsburg, Claysburg-Kimmel and Juniata Valley.