Lady Devils' 28-game win streak snapped
The Lady Blue Devils are suffering from a very unfamiliar feeling today.
A feeling of defeat.
Going into the last night's game with a 16-0 record  after finishing last year with 12 straight wins en route to a PIAA championship, B-A hadn't been on the wrong end of the score in more than a year.
The Lady Blue Devils defeated the Juniata Valley Lady Hornets earlier in the season by 5 points and were riding a 28-game win streak, but that all was thrown away after Juniata Valley earned a tough win by a score of 51-44 before a packed house in Alexandria.
"
It was a very tough loss.  The idea of not playing for the ICC championship hurts every one of us."
— Coach Swaney
Because of the seven-point win, Juniata Valley now holds the tie-breaker for the ICC North Division championship, and a chance to play in the ICC championship.
"It was a very tough loss.  The idea of not playing for the ICC championship hurts every one of us," said B-A coach Jim Swaney, whose team will not be playing in the ICC championship game for the first time in eight seasons.  "Our effort was there but not our execution.  We need to improve on running a better offense and finishing on the offensive ends."
The Bellwood Antis Lady Blue Devils high-powered offense that has been showing up day in and day shot just 29 percent, hitting just 14 of 48 shots.
Juniata Valley hit B-A with a balanced offensive attack, despite the Lady Blue Devils holding Halee Smith to only 12 points, as Hayden Taylor dropped 19, and her sister Avery Taylor added 10.
Lexi Reed made just one basket, but it was a dagger of a three-pointer in the fourth quarter that set B-A scrambling over the final two minutes.
For B-A, Alli Campbell had a solid outing, per usual, pouring in 21 points while blanketed most of the game by a  host of Hornet defenders.  B-A shot 8-15 from the free throw line, with a big chunk of the misses coming in the 3rd, and 4th quarters.
Emilie Leidig scored 11 points, while Freshman Chelsea McCaulsky added in 8 before fouling out late in the game.
B-A's record drops to 16-1, and all hopes of playing in the ICC championship rely on winning out and an unexpected Juniata Valley loss.  The lady Blue will look to bounce back, as they take on the Damsels of Mo Valley on Monday, a team that beat by nearly 100 earlier this month. But the schedule gets much tougher from there.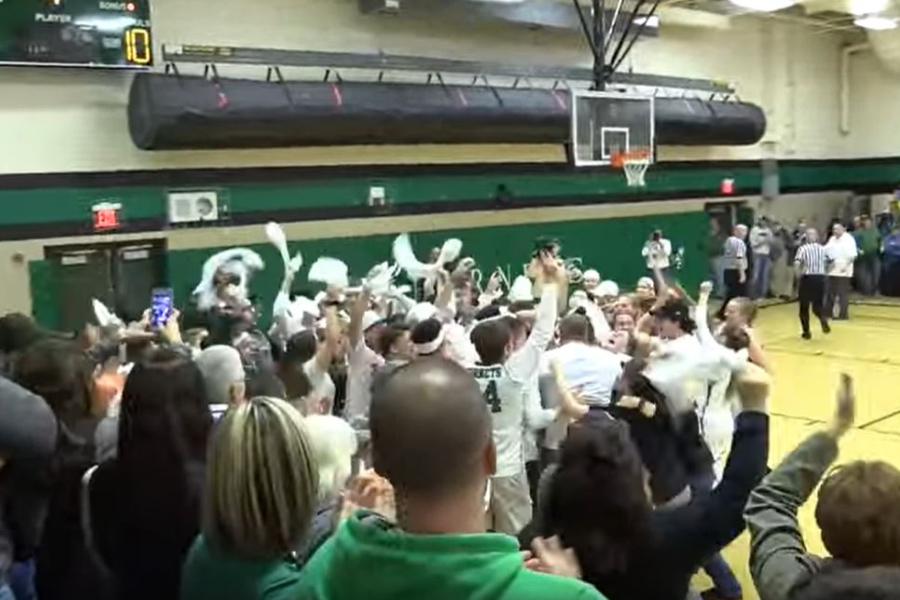 On Tuesday the Lady Devils play 16-2 Portage before facing 6A Mifflin County on Saturday.
"I think I know this team pretty well so with the leadership we have staying focused on the bigger goals should not be a problem," Swaney said.  "This will be a very important and telling week for us. We play four games in six days with three on the road. The game Tuesday at Portage will be a great test playing a 16-2 team.  Playing at Mifflin County a 6A school next Saturday will not be easy as well.  By next Saturday night we will know an awful lot more about our team."