Lady Devils grab Senior Night victory
The 2020 senior class had brought nothing but greatness to the Bellwood-Antis Lady Blue Devils Basketball program. Alli Campbell, Emilie Leidig, Sakeria Haralson, Macy Decker, and Jaydyn Shuke, are the five senior starters for  the Lady Blue Devils.  Olivia Musselman, and Brenin Abbott are the others in the senior class.
Two State titles, a District 6 title, 3 ICC championships, and a huge heap of wins throughout the past four years have placed this class at the top of Bellwood-Antis history.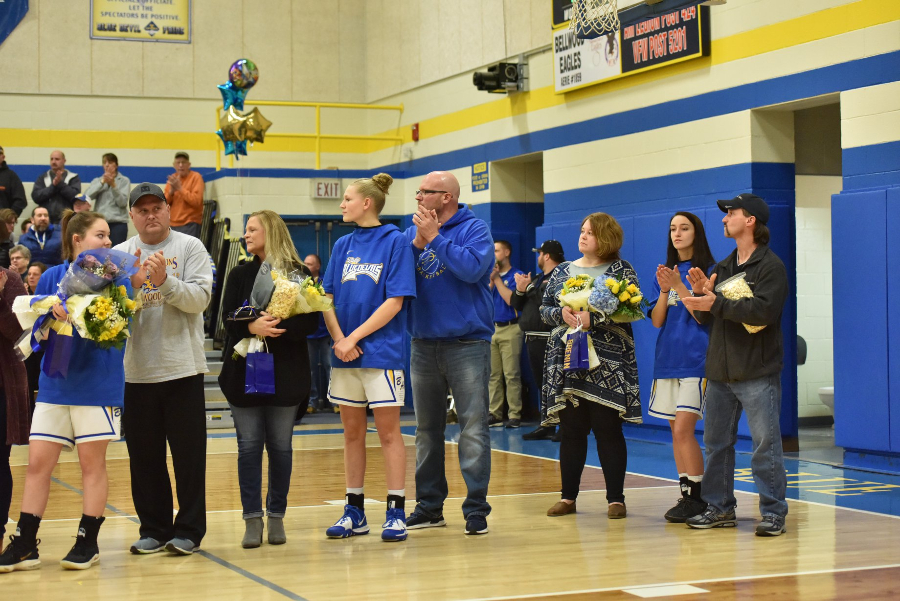 Very fittingly, B-A dominated ICC opponent Claysburg-Kimmel at home, on senior night, by a score of 81-42.
Alli Campbell was a force to be reckoned with, as she recorded a triple-double with 27 points, 12 rebounds, and 10 assists.
The seniors were playing with a little fire, as Sakeria Haralson also added 16 points, 15 rebounds, and 5 blocks.  Emilie Leidig connected on 5 of the teams 13 three pointers on her way to 17 points.
The Lady Devils will take a road trip on Saturday, as they head to non-conference opponent Mifflin County.