Bellwood band has a new YouTube channel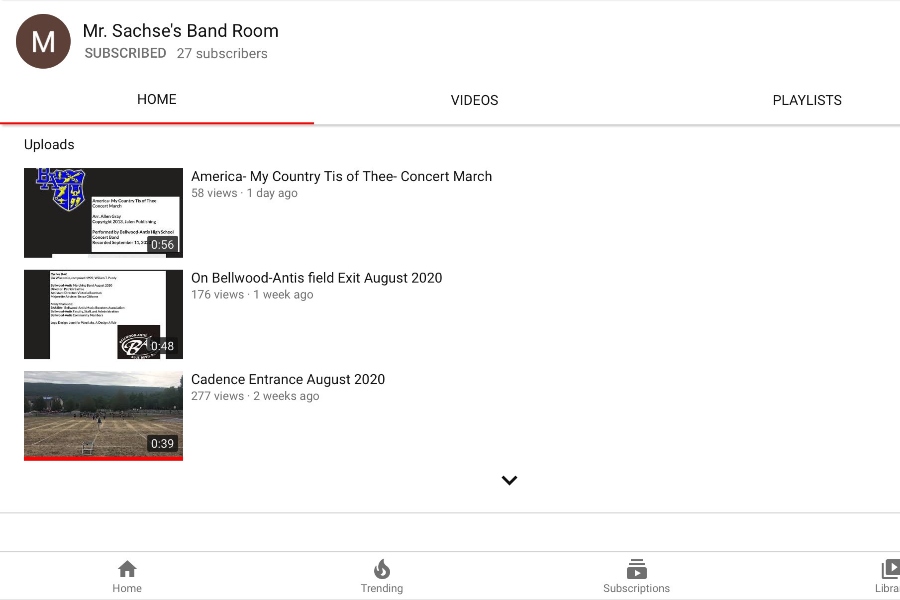 Out of the trials of COVID restrictions, the Bellwood-Antis band created something new and started a YouTube channel.
Band director Mr. Patrick Sachse and the band started this YouTube channel because they will  not get to perform live much this year. The band isn't going to away football games and they can't fit many people in the auditorium to make a concert possible.
" I want people to know we are still around," said Mr. Sachse.
The YouTube channel can be found at Mr. Sachse's Band room
"
The YouTube channel is Mr. Sachse's Band room"
— Mr. Sachse
Mr. Sachse's goals are for students to produce the videos. He started the YouTube channel back in March, and there are 4 performance videos up along with Mr. Sachse's teaching videos  as well.
On this YouTube channel the band will be sharing  videos with the public and sharing the teaching videos with other school districts. Goals for the future are
"Even when live performances return, the students should have the opportunity to edit and produce the videos," said Mr. Sachse.