Softball team falls in final inning
It was a pitcher's duel yesterday on North Cambria Street as Bellwood-Antis starter Attie Poorman and Glendale's Riley Best took shutouts into the final inning.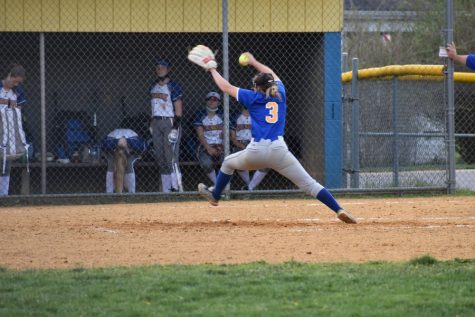 Glendale was able to score a pair in the top of the frame, and while B-A answered with one it wasn't enough to come back and defeat the Lady Vikings, who won 2-1 .
Poorman allowed only two hits and fanned 11.
Hannah Noel had started the game for Glendale before giving way to Best. The two combined to strike out 11 Lady Blue Devils.
Gabriella Finnn had a pair of hits to lead B-A's offense, while Kate Robison knocked in the lone run in the bottom of the seventh.
The Lady Devils dropped to 1-6.