HOLIDAY-ISH: National Ugly Sweater Day
Whether you find a hidden gem to wear, or make your own, it will have you laughing all day long.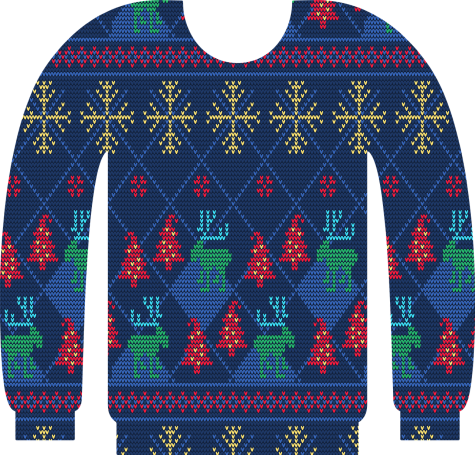 Every third Friday of December, people all over the world trade their regular garments for more festive wear like an ugly sweater.
Bellwood-Antis will be recognizing the day as part of a holiday spirit week held next week, with dress-up days each day. Monday, December 20 is ugly Christmas sweater day.
The "Christmas sweater" originates in the 50s, when talk show hosts would commonly wear festive sweaters for the holiday season. In the 80s, the trend became popular to older adults, mostly dads. By the 90s, young adults wore the sweaters as a mockery of the garish designs they would feature.
Ugly sweater parties are a fun way to express creativity. Sometimes there are even competitions held to see who can make, or find the ugliest.
Leave a Comment