Featured Alumni: Kaelynn Behrens
Kaelynn Behrens, now a second semester junior at Penn State Altoona, has taken the lessons she learned at Bellwood-Antis and extended them to success as an aspiring businesswoman, thanks in part to a special program at her school.
Kaelynn is a business major with marketing and management concentration and an entrepreneurship minor. She also is a part of the Sheetz Fellows Program along with other Bellwood-Antis graduates Dominic Tornatore, Jackson Boyer, and Maggie Erickson.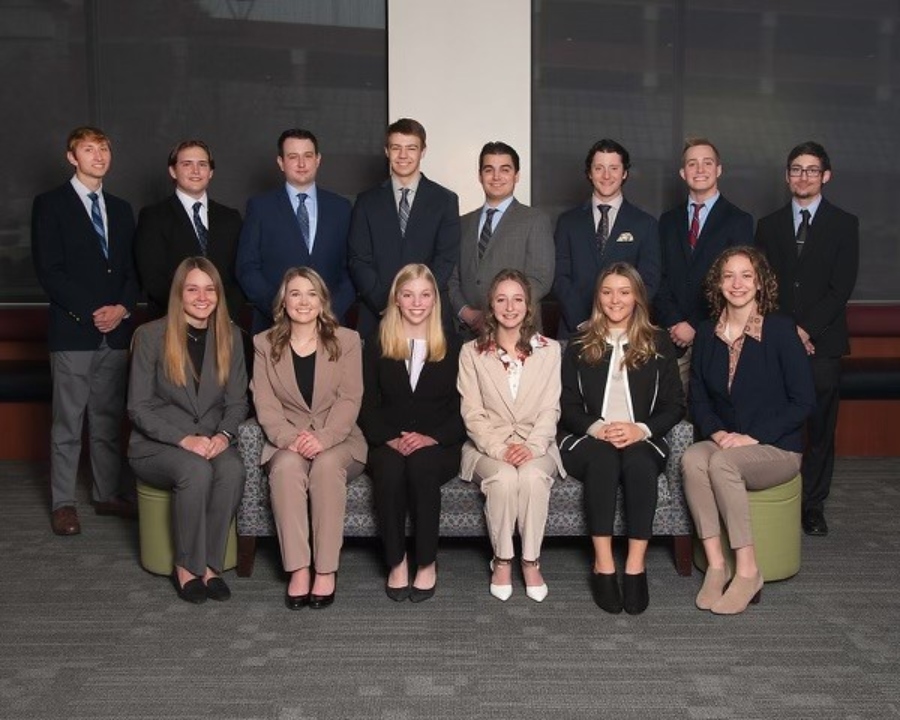 Kaelynn got involved with the Sheetz Fellows program her freshman year fall semester in 2019. The program helps build teamwork between people. They also learn about soft skills and how to be professional in the work world and in different aspects in life, also some critical thinking exercises. they also must complete 30 hours of community service, maintain a 3.5 GPA , and participate in 7 Entrepreneurship In Residence meetings to be considered a Sheets Fellow.
"The thing that stuck out to me about this program was how it was different than the average college class," Kaelynn said.
As a participant in the Sheetz program, Kaelynn is the recipient of a number of benefits, like a $15,000 scholarship, the chance to study abroad, and networking opportunities with local business leaders. Perhaps the most impactful benefit for Kaelynn, she said, has been the opportunity to have interactions with Mr. and Mrs. Steve Sheetz, the founders of the Sheetz empire.
Behrens started attending Bellwood-Antis her freshman year. She came from Central Dauphin School District in Harrisburg and admitted that when she came to Central Pennsylvania she was unsure and searching for answers.
"As you can probably guess, starting high school in a small district and knowing absolutely no one can be difficult. I spent my first two years of high school trying to figure out who I was and what I wanted to do with my life," she said. "I focused a lot on myself and my grades at first; thus, finding new passions that I had never known about myself."
After sorting through the emotions of being the new kid, Kaelynn's high school career ended with her participating in several sports and writing for the BluePrint. She was an award-winning video producer and one of the editors in both 2017 and 2018, when the BluePrint was named the top student website in Pennsylvania by the Keystone Media Awards.
"
Bellwood taught me to never give up on myself, to be passionate in everything I do, and to accept when I have made a mistake.
— Kaelynn Behrens
"You could always tell Kaelynn was headed for big things because she thought big in high school, specially as a member of the BluePrint staff," said Mr. Kerry Naylor, the BluePrint advisor. "She was the one over that time period who had the big ideas and a high level of commitment and, maybe more importantly, perfectionism, to see them through."
Kaelynn credits all of her experiences at B-A with getting her to where she is now.
"Without Bellwood-Antis School District, I don't know what I would be doing or who I would be," Kaelynn said. "Bellwood taught me to never give up on myself, to be passionate in everything I do, and to accept when I have made a mistake."
After she graduates from Penn State in 2023 Kaelynn plans to quickly find a job within the marketing industry and move to Alaska. Kaelynn added she is open to any opportunities she is presented to after graduations.
Currently she is a part-time retail associate at Humble & Kind Boutique in Altoona, PA, and she plans to do and internship over the summer.