HOLIDAY-ISH: Veterans Day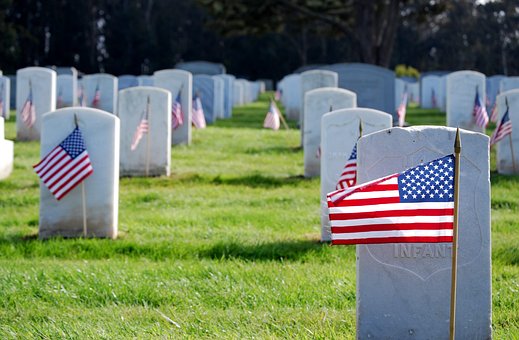 A huge part in our lives is reflecting back on who saved ours, namely Veterans.
Veterans Day is a federal holiday that is meant to honor all veterans who took a part in serving, or who are still continuing to serve in the United States Armed Forces. Originally Veterans Day was referred to as 'Armistice Day', and the establishment was made after WWI in remembrance of 'the war to end all wars'.
Every November 11th schools require the their district to take this day off in reminisce, or honor of the dedication behind this day. Both Memorial, and Veterans Day have a special significance, yet people often get the importance mixed up.
Memorial day occurs between May 29th,30th, and 31st. Memorial day is a day to honor any fallen soldiers that have been defeated in war, while Veterans  Day is meant to remember any veterans who took the risk of serving in war. Each should be celebrated equally.
Another part of Veterans day is to get a few words from any Veterans and know what this day means to them. "We are able to come together and honor the sacrifices of those living and those whop have gone before to keep our country free," veteran Brandon McGraw states.
Shane McGraw, who is a veteran as well, expresses the importance through song lyrics. "Everyday live I remember the sacrifice"  goes a song lyric from To the Fallen Hero, by God Forbid.
Knowing point of views from being involved in serving the country is also another way to keep in mind how brave these veterans are. "For me it's a day of respect and a day to reflect on just how awesome it was to be able to put the uniform on and stand next to my brothers and sisters in arms. It was truly the greatest honor to serve this country and Veterans Day provides the opportunity to feel appreciated," Brandon McGraw also states.
Take the time to look back and thank any fellow veterans who you know of for being so brave and fighting for us. Respect is key for Veterans Day.
Leave a Comment