Most influential rock artists of all time
"Rock and roll is here to stay." – Neil Young
Rock and Roll music has a vast variety of definitions throughout history and is possibly one of the broadest music genres out there. Rock can range from heavy rock artists such as AC/DC, Van Halen, and Deep Purple, to classic rock such as Led Zeppelin, The Rolling Stones, and The Doors, all the way to grunge or alternative rock legends like Nirvana, The Smashing Pumpkins, or Red Hot Chilli Peppers. Nonetheless, rock music can give so many different feelings of emotion from power ballads to anger or overall high-emotion music. Rock in my terms would be defined as highly emotional music that is intensified with powerful instruments, vocals, backing tracks, etc.
Rock music has countless influential figures and bands that contribute to the overwhelming success it has had throughout the past 60-80 years. Here are just a few of the artists and bands that I feel deserve high recognition and respect from person to person.
5. Van Halen
Van Halen is a band that is not only fortunate enough to have one of the most influential rock singers of all time David Lee Roth but also undoubtedly the most influential and best guitarist of all time, Eddie Van Halen. Their music has paved a way in rock history with great music such as Hot for Teacher, Eruption, and Ain't Talkin Bout Love, and great covers such as (Oh) Pretty Woman, and You Really Got Me
4. Billy Joel
Billy Joel is an artist whose music is timeless through tracks such as My Life, Zanzibar, Movin' Out (Anthony's Song), Christie Lee, etc. I got the great opportunity to see Billy Joel live over the summer at PNC Park where he performed some fan favorites along with his personal favorites. Billy Joel deserves unconditional recognition for his high influence on music and media throughout the years.
3. Beatles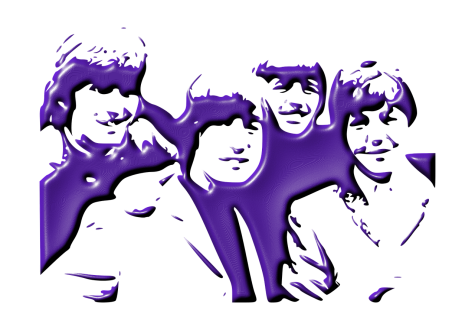 The Beatles have grown to become the most powerful and successful rock band of all time, no question. The Beatles have proven time and time again their endless creativity and have had major success in doing so. The Beatles, consisting of its four members John Lennon, Paul McCartney, Ringo Starr, and George Harrison have a large resume worth of music ranging from albums such as Rubber Soul and Hard Day's Night, all the way to Sgt. Pepper and Abbey Road.
2. David Bowie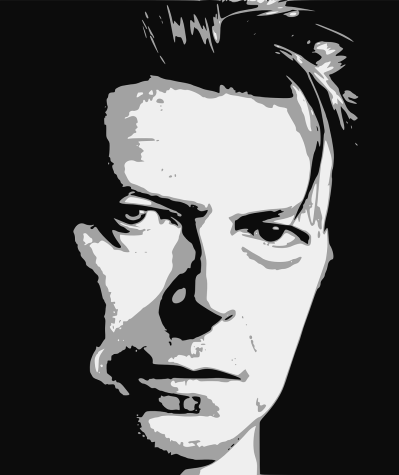 David Bowie is easily one of the strangest and most outgoing musicians of all time based on his wild wardrobe, his seemingly unique vocals, all the way to his songwriting. David Bowie has some of the most beautiful powerful tracks including:
Changes
Life On Mars
Oh You Pretty Things
to rock and roll tracks such as Moonage Daydream, and Jean Genie.
1. Elvis
Elvis is truly the most remarkable artist of all time, not only is Elvis credited with the gold voice, Elvis has to be credited with his large array of music starting from blue, rock, soul, and gospel. Elvis's ability to switch from beautiful vowel shapes to nearly killer raspy vocals is unmatched. Just a few pieces that prove this include:
If I Can Dream
It Hurts Me
Blue Suede Shoes
Unchained Melody
There's Always Trouble
Leave a Comment