18 singers attend Blair County Chorus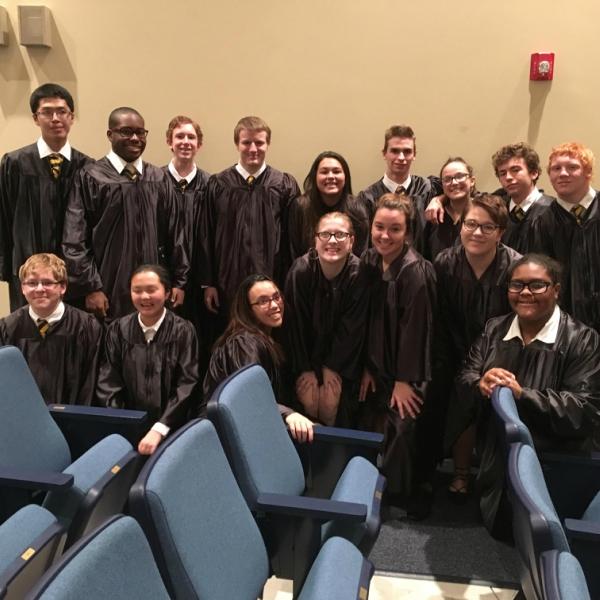 On November 21-22, Senior High County Chorus was held at Claysburg-Kimmel High School, and eighteen Bellwood-Antis High School students had the privilege of going, along with students from nine other schools.
B-A students attending included five sopranos: senior Alli McCaulley, senior Michaela Miller, senior Alexis Orona, junior Hannah Hornberger, and sophomore Riley Amerine; three altos: senior Dejah Rhodes, sophomore Shalee Bennett, and freshman Joyce Zheng; five tenors: senior Ryen Beam, sophomore David Miller, senior Bredan McCaulley, sophomore Cooper Burns, and freshman Sam Gormont; and five basses: senior Lucas Tuggy, senior Devon Zheng, senior Noah Schratzmeier, senior Brandon Bickel, and sophomore Dominic Faith.
"It was the best one we've had yet," said Middle and High School chorus and music teacher, Ms. Beth Hull. "I hope next year more kids take advantage of this great opportunity."
Craig Denison, the Associate Director of music Education and Choral Music at Indiana University of Pennsylvania, was the guest director this year. He has prepared choirs and acted as a vocal coach for numerous international orchestras, opera companies, and a number of world and North American premieres.