Devils take B-A Invitational title
Yesterday was the 63rd annual B-A Invitational Track and Field Meet, and the Bellwood-Antis boys track team secured their 22nd team championship, their first since 2013.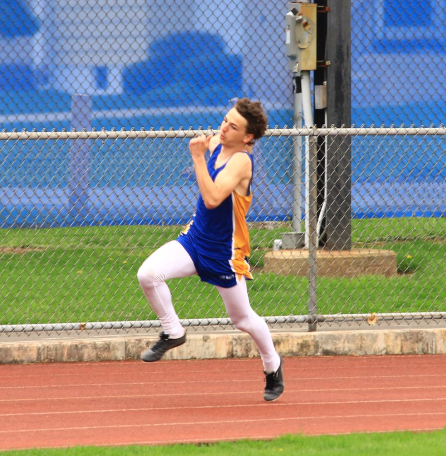 On the boy's side, Shawn Wolfe was the first outstanding runner since Seth Worthing in 2013, as he won the 200-meter dash, and was a part of the 400 and 1600 relay who both won.
Shawn Wolfe, Dylan Wilson, Owen Shaulis and Zach Mallon were able to come together to win the 400 relay.  Also, Shawn Wolfe, Owen Shaulis, Dylan Wilson and Evan Frye secured the victory in the 1600 relay.
"I thought yesterday was a really good day for us.  We showed our depth as a team with our performance in all three relays, placing and getting two place winners in the long jump and triple jumps (Owen Shaulis/Zach Mallon)," said Coach Nick Lovrich.
Joe Wertz also became the first outstanding thrower from B-A since Steve Miller in 1985, after Joe won the shot put, and placed third in discuss.
Bellwood won 4 of 18 events and put their overall team depth on display when they were able to place top 3 in long and triple jumps, which helped gain a lot of points towards the overall victory.
"It was nice to see Shawn and Joe get noticed for their performances at the meet.  They have done a great job all season in all of their events," Coach Lovrich said.  "We were glad to reach a goal we set in the beginning of the year to win our Invitational.  We have seen steady improvement all season and hopefully that continues."
B-A's girls managed only seven points on the girls side, well back of champion Central Cambria's 94.
Jenna Bartlett placed fourth in the 3200, while the Lady Devils' 3200 relay team finished sixth.