Scholastic Scrimmage team opens strong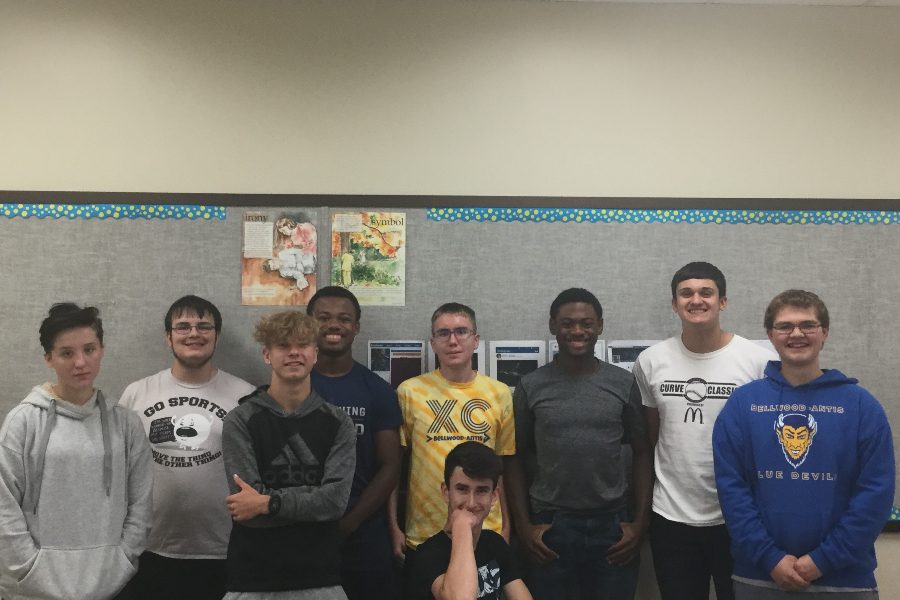 Last Tuesday the Scholastic Scrimmage team kicked off its season with a four victories at its first meet.
The team went 4-2 overall at the meet hosted by the IU8 in Altoona.
"We have a pretty good team this year," said  senior Philip Chamberlin. "Last year was the furthest we have ever gotten, and I think we can duplicate that."
Last year's team had an honorable mention finish.
Team members include captain Chamberlin, Kenneth Robinsion, John Sloey, Aiden Taylor, Alex Taylor, Zach Amato, Emma Corrado, Jack Luesmann, and Caedon Poe. 
The team beat Chestnut Ridge, Bedford, Northern Bedford, and Williamsburg but lost to Altoona and Great Commission.
The scores were 60-70 against Altoona, 110-30 against Chestnut Ridge, 100-15 against Bedford, 110-60 against Northern Bedford, 70-80 against Great Commission, and 130-40 against Williamsburg.
The next match will be on October 17th against Tyrone, Claysburg-Kimmel, Bishop Guilfoyle A and B, Hyndman, and Tussey Mountain.
"BG is definitely going to be a struggle," Chamberlin said. "At very east we have to try to say and answer for everything. Even if you're not right, it's worth trying."