ATHLETE OF THE WEEK: Dominic Caracciolo
Dominic Caracciolo is the wrestling team's starting 195 pounder. This is just his second year wrestling, and is doing a very good job.
Caracciolo has a record of 15-8 with 11 pins.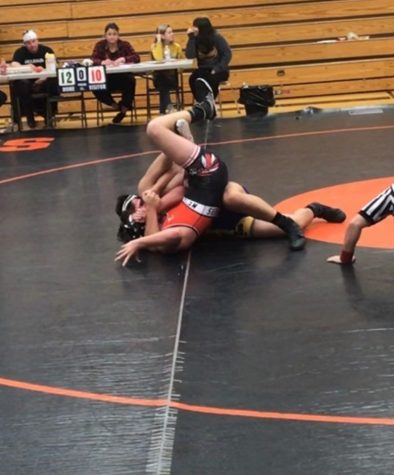 "Dominic has done a great job. He has a great attitude, he works hard in he wrestling room, in the weight room and has put in a lot of extra time to get better last summer and it is paying off," Coach Tim Andrekovich said. He also said Caracciolo has unlimited potential.
Caracciolo has enjoyed his sophomore season.
"Overall, it has been good," he said. "I just started last season, so there are things I need to work on. I'm still making mistakes here and there. But for the most part it's good."
Over the weekend at the Ultimate Warrior tournament in West Brand, Caracciolo placed 7th. There were 19 people in his weight class. His only two loses in the tournament came from the tournament champ and the fifth-placer winner.
The performance showed Caracciolo  a glimpse of what could be in store for the District 6 2A tournament.
"I definitely want to place at Districts," Caracciolo said. "My goal at the beginning of the season was to make it to Regionals, and to do that you have to place at Districts."