BA HISTORY 101: Homecoming 1986 vs. 2021
To many, Homecoming is one of the best times of the year other then prom.
Bellwood-Antis' Homecoming 2021 is right around the corner, and while several things have changed over the years, many others have stayed the same.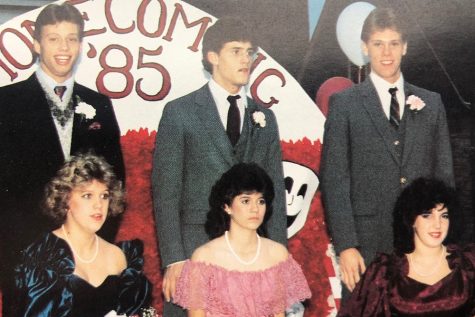 In 1986 homecoming was on October 10, while this year it is being held over two days from October 8-9.
In 1986, all senior girls patiently waited to see who the the three "lucky girls" would be to make the Homecoming court.. But now it is not three "lucky girls"; it is six.
In '86, at the pregame against Northern Bedford, the queen and her runner ups were chosen. The winner was Tracey Ann Burns, who was escorted by Danny Miller. This year, the queen will be announced during halftime of the football game against West Branch. Last years homecoming queen, Malia Danish, will be hand at the football game to crown the new queen.
The 2021-22 Bellwood-Antis  court consist of: Emma Chronister, Sophia Nelson, Reghan Hostler, Giovanna Caracciolo, Anna Lovrich, and Emilee Kensinger. The class of 1986-87 Bellwood -antis court was Tracey Burns, Kelli Nearhoof, and Macie Swogger.
Leave a Comment