FFA applicants to receive honors in January
Brown will earn his freshman jacket
The Bellwood-Antis FFA Chapter has three Keystone Degree applicates for the state degree.
The applicants are Aarron Laird, Crisinda Miller, and Austin Frye. All candidates put a lot of time in for there keystone degree.
Austin Frye is a 2021 gradate from Altoona Area High School and he is currently in college, but he can still get his Keystone Degree because he is an active member of the FFA and meets all of the requirements to get his Keystone. Altoona does not have an FFA chapter, so he is earning his degree through B-A.
Aarron Laird and Crisinda Miller will graduate in 2022 from Bellwood-Antis High School.
The Keystone Degrees will be given out at the 2022 Mid-Winter convention at ​the 106th Pennsylvania Farm Show, which will be held Saturday, January 8 through Saturday January 15, 2022 at the Pennsylvania Farm Show Complex and Expo Center.
For the Keystone Degree the students need to have received a chapter FFA Degree; have been an active FFA member for at least two years (24 months) at the time of receiving the state FFA Degree; have completed the equivalent of at least two years (360 hours) of systematic school instruction in agricultural education at or above the ninth grade level, which includes FFA traditions and a supervised agricultural experience (SAE) program.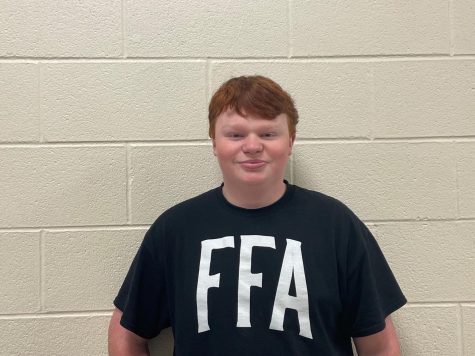 A student after entering agricultural education must have earned and productively invested at least $1,000 or worked at least 300 hours in excess of scheduled class time, or a combination thereof, in a supervised agricultural experience program. They must also demonstrate leadership ability by performing 10 procedures of parliamentary law, giving a six-minute speech on a topic relating to agriculture or serving as an officer, committee chairperson or participating member of a chapter committee. Applicants must also:
Have a satisfactory scholastic record as certified by the local agricultural education instructor and the principal or superintendent
Have participated in the planning and completion of the chapter's Program of Activities
Have participated in at least five different FFA activities above the chapter level
Have participated in at least 25 hours of community service, within at least two different community service activities.
The Bellwood FFA also has a freshman jacket recipient Brady Brown.
Every year Freshman from all across the state apply to get a freshman jacket. Some of the questions applicants must answer are "what does this FFA jacket mean to you?" and  "what goal do you hope to achieve in the FFA throughout your career?"
Freshmen receive this jacket at mid-winter convention. They get recognized by the National FFA for receiving their freshman jackets.
Some other freshman jacket recipients are former FFA president Cooper Keen, student advisor and former secretary Aarron Laird, and  Chaplin Jojo Caswell.
Leave a Comment