Featured Alumni: Kara (Armstrong) Kimberly
Kara (Kimberly) Armstrong's path from physician's assistant to medical doctor wasn't always a straight one, but it has landed the 1993 Bellwood-Antis grad right where she want's to be.
Kara is currently a Doctor in Otolaryngology and was previously a physicians assistant working in cardiac surgery.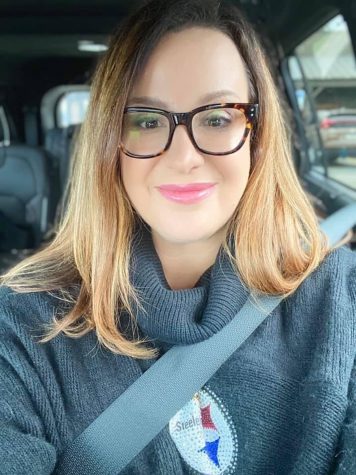 "I worked with great surgeons who encouraged me to go back to school and planted the seed," she said. "When I made the final decision, it was because I had this voice inside me on repeat saying, 'You only have one life,'" she said
Kara was drawn to Otolaryngology when she was in medical school. Otolaryngology is a field of medicine focusing on the ears, nose, and throat.
When she started her residency, there were only two female on staff at her university. When she finished residency, female surgeons made up over half of the Otolaryngology department.
"I learned from the best Judith McCaffrey, M.D. She was my mentor, and I still go to her with questions and ask her for advice," Kara said.
In high school, Kara was a standout on the track, a sport she continued through college. While a student at B-A, she also participated in basketball, cross country, chorus and musicals. Her older sister Shauna was a starter on the first B-A basketball team to play in the state championship in 1990, and Kara was a manager on the team.
"I was Mammy Yoakum in Little Abner. It seems like a million years ago," she said.
Kara attended Saint Francis University for her undergraduate work. For medical school she chose Marshall University in Huntington, WV. She performed her surgical residency at University of South Florida, Tampa. A typical day for her consist of doing surgeries in the morning, and those procedures could include anything from placing ear tubes to removing tonsils and adenoids to skin cancer, sinus surgeries, and thyroid surgery. In the afternoon, she visits patients in the clinic.
Kara's hobbies include making rosaries and and jewelry, and she donates all of her profit to charities. She also has three boys she raises with her husband, Brandon. She likes to golf and will occasionally get out on the links with her husband.