FEATURED ALUMNI: Adam Osborne
Adam Osborne, a 2015 Alumni who excelled on the links in high school, is still perusing the sport he played while at Bellwood-Antis.
Osborne currently works at Ping as a processing engineer for irons. He looks for ways to improve the manufacturing process, increase output, uphold quality, and provide feedback to the designers.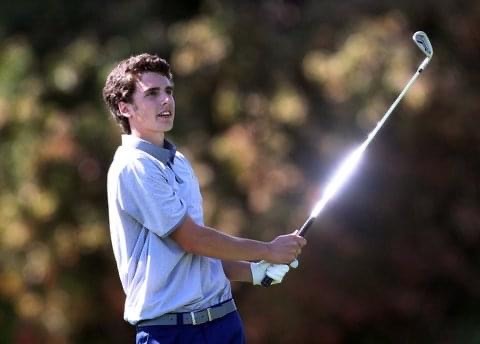 His interest in the sport began developing at an early age. Osborne became interested in golfing when his dad would take him golfing at the age of 14. After a couple times playing he realized how much he loved the sport. He's has been playing gold now for 11 years including his high school seasons. He likes being outdoors and he likes that this is a sport that the pressure is on you, only you.
At Ping, which is located in Phoenix, AZ, Osborne said his work day typically runs from 6:30 a.m. to 3:30 p.m., but manufacturing at Ping starts at 5:30 a.m., so when he arrives at work he walks through the 10 assembly lines to see if they are having any problems.
What free time he has at work, Osborne uses for ongoing projects. One such project he completed ultimately increased manufacturing by 10% (which he did).
"There is a lot of freedom to my job to peruse what I see fit, and a lot of it is hands-on," Osborne said. "I I love it."
Being able to have a passion of his for a job has made him love working, and he said he could never see himself leaving the golf industry.
While in high school, Adam participated in  more than just golf. He was also involved in chess club and AP Literature. He said he enjoys fishing in his free time.
Osborne believes Bellwood-Antis did a very good job from an educational standpoint preparing him for adulthood. He attended Penn State and said college was much easier than he expected. He feels his educational background was more well-rounded than other students at his college.