Plummer returns to coach B-A baseball team
After 20 years and over 200 wins, Bellwood-Antis baseball coach Steve Conlon retired as head coach of the Blue Devils last summer. Conlon's tea, posted a 22-4 season his first year, leading the team to a PIAA state championship.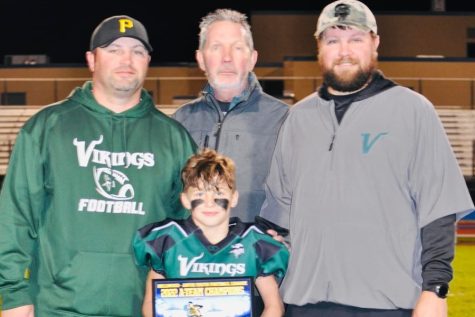 Among the players that played during the 2003 baseball season, one stood out: Adam Plummer. Plummer was the all-star pitcher and helped the team to win after win.
Now, 20 years later, Coach Plummer is taking over the program. He was hired in September to be the next varsity coach.
Coach Plummer has been actively involved with the Bellwood community for years. When the position opened up, he said it was a no-brainer.
"I love this community – it's where I grew up, where I live, and where my kids go to school," he said.
Coach Plummer is already making plans for the team by setting out some goals for the year. He said he wants the team to build consistency, succeed at the high school level and throughout the youth program, and win.
Assuming the role of head coach is not an easy one. There will be new challenges, especially with entering the Laurel Highlands next season, which is a different and more difficult conference than the ICC.
However, not all the pressure facing Plummer is coming from outside factors. Due to his desire to see the kids succeed, Coach Plummer said he puts a lot of pressure on himself.
A big question on everyone's mind is, "What about another state championship?" Tyrone won one two years ago, and Central has won it all twice in the last five seasons.
For another state championship to happen at B-A, a lot of things need to align, Plummer said.
"You need to have leadership, chemistry, character, a certain mentality, and some old fashioned luck," said Coach Plummer.
Coach Plummer was a standout on both the gridiron and the diamond during his years at B-A, and he has two sons coming up through the ranks who are just as talented. Chase, an eighth grader, was a force on the undefeated junior high football team and stars as a wrestler and baseball player, as well. Caleb, who is in sixth grade, recently capped a championship season as the top running back for the Southside Vikings.
Good luck to Coach Plummer and his future at Bellwood-Antis