BAMS student and teacher duo win Edublogs Awards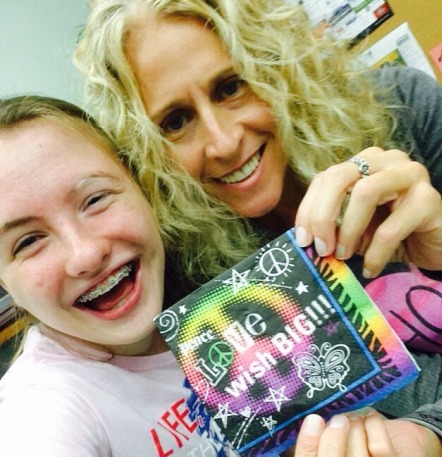 Every year Edublogs holds an international competition for all of the blogs that are hosted through their site. Aubree Reiter, an eighth grader in the B-A Middle School, was recently nominated for the "Best Student Blog" for 2014. After the results were counted, she won! Aubree and another blogger were neck and neck throughout the race, but in the end, she pulled out the victory! Aubree spends many hours of her week working on articles for everyone to see. I just had the chance to talk to her about this achievement.
What does it mean to you to win this award?
It means the world to me to have won such a major competition. It still baffles me that I won!
What do you receive when you win?
I received a badge for my blog, and I will be featured on the Edublogs website for a year. I have also have the satisfaction of finally achieving my goal.
How did you react when you found out that you won?
When I found out I won, I literally could not shut up on the bus! All of my friends were so annoyed! I called my parents, Maggie, and even my gram! It was amazing and I'll never forget that day! Thanks to everyone who voted for me!
Ms. Forshey, our Tech Club adviser and district technology coach, also won the 2014 Best Teacher Blog in the Edublogs competition. She has an amazing teacher blog that gives other educators cool technology activities to complete with students as well as other fun things!
All of us here in the BASD are so proud of Aubree and Ms. Forshey! If you see them out and about, make sure to congratulate them on their accomplishments!
In the meantime, you can take a look at Aubree's blog, Simply Aubree, here and Ms. Forshey's Edutech for Teachers blog here. Be sure to check them out!
Leave a Comment