Middle schoolers have a business that is their own creation
New venture has students designing and selling unique products
In the Bellwood-Antis School District, teachers and faculty do their best to prepare students for the future.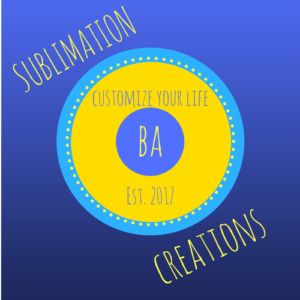 This year's sixth grade class is already going into business.
Under the direction of teacher Kyley Longo-McGarvey, the sixth graders founded, and currently operate a business called Sublimation Creation.
According to Mrs. McGarvey, sublimation is the process where a solid skips the liquid state and goes straight to a gas. When you apply your solid, which is your ink and your paper, to heat, it adheres to things like ceramic, fabrics, woods, metals. This process is used to create the mugs the small group of sixth graders found a passion to produce and sell.
Thus Sublimation Creation was born. It's a business owned by sixth graders for which they produce, operate, market and ship mugs they design themselves. They can be bought both online and on the spot at Bellwood-Antis Middle School.
The business is possible through a company entitled Real World Scholars, whose mission is to sponsor teachers and classrooms to run student operated businesses to help kids develop an understanding of what it is to be an entrepreneur.
"We have an Ed Corporation. This means that they give us $1,000 for start up to purchase machinery or products that we need, and they also help us to develop our webpage," said Mrs. McGarvey.
"
They get to operate like a real business from start to finish. We have an e-commerce website for people to buy online.
— Mrs. McGarvey
Students have made business cards, flyers, and even designed their own logo.
"They get to operate like a real business from start to finish. We have an e-commerce website for people to buy online, we have a card reader if people want to buy on the spot," Mrs. McGarvey explained.
Overall, Mrs. McGarvey enjoys seeing the sixth graders making the project their own.
"It's their ideas, the mug designs are their designs, the product choices were their choices, the business cards are what they wanted them to look like, the logo is what they wanted them to look like. They've had to do the math as to what it will cost, what it will cost us, how much profit are we going to make off of it."
The dividend for the students involved goes beyond just the profit. Ava Kensinger and Allison Nycum, two of the minds behind the business, stressed the importance of knowing your market.
"One of the hardest parts would have to be designing things people will like," said Ava.
However, the benefits of outweigh the hardships.
"I think the best part is getting to know your customers through what you're making for them," said Allison.