2 COOL 4 SCHOOL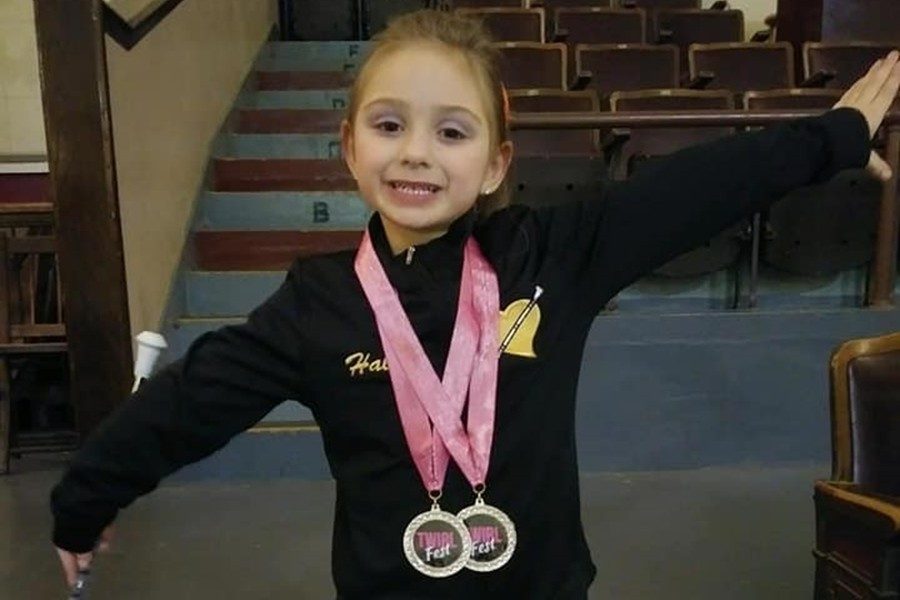 This week we won't have a video interview, but we do have a crazy cool story on one of Bellwood's elementary students. Haley Kyle is in Mrs. Crain's kindergarten class, and she participates in twirling. She started competing in marching when she was three-years-old.
At age 4, Haley started modeling along with her marching.
Up until this year her mother, Angela, did most of the instructing lessons. She said, "I used to have my own twirling team, Dream Twirlers." However, this past September Haley started taking private lessons from Marsena Fickes, the director of Heart of Gold Twirlers in Hollidaysburg.
Since September she has been competing in the solo category and is currently working on competitions in show twirl. Haley's first time competing in solo was in December at a Twirling Unlimited contest where she earned a 1st place. Then, two weeks ago she competed at her first National Baton Twirling Association (NBTA) contest and got a 1st and 2nd in solo.
Haley doesn't just twirl. She is a busy five year old! She also takes Jazz and Acro classes at Simply Dance. She's always practicing and loves competitions. When she isn't at twirling or at dance, she loves playing with Barbies and drawing.
Her family is extremely proud of their little one and they continue to support her in all her success. At age 5 Haley is doing more than the average adult and we commend her! Congratulations and continued good lucks from the community Haley!