B-A to take on Penns Valley Rams in first round of district playoffs
Tonight, the second-seeded Bellwood-Antis Blue Devils will host the No. 7  Penns Valley Rams at Memorial Stadium in the first round of the playoffs as B-A begins its quest for a District 6 2A championship.
The Devils will look to build on a 9-1 regular season following their win last week against Claysburg-Kimmel. In the victory, the Blue Devils were able to accumulate 468 total yards. Of those 468 yards 338 came from the ground.
Connor Gibbons led the charge with 250 yards himself and was happy about the team effort, "The line did a great job of opening up holes, and the backs did a good job of executing," he said.
Connor has been a big part of the offense all year, totaling  1166 yards and 14 touchdowns on the ground.
Bellwood's defense has been solid all year giving up just 7.4 points per game.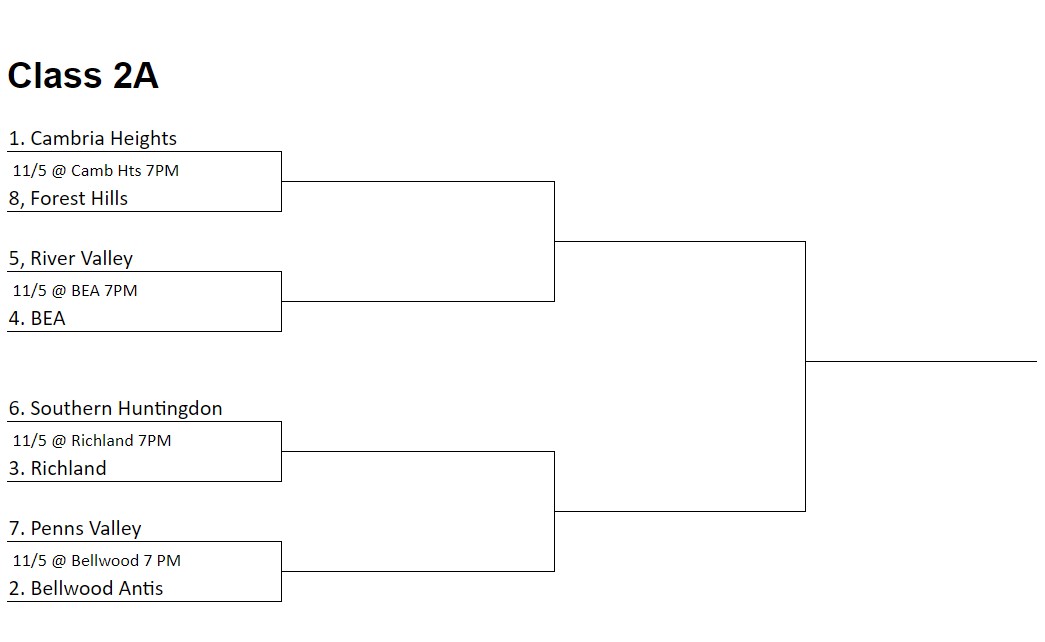 Penns Valley comes into the game with a 6-4 record, and the Rams are hot, having won three in a row since a loss to Tyrone in Week 7.
Valley is led by sophomore quarterback Jackson Roomig, who has thrown for over 1,000 yards. On the ground, Ty Watson leads the team with 578yards and 9 touchdowns on 90 carries.
The Rams and the Devils share two opponents. While B-A has easily defeated both Tyrone (33-12) and Glendale (42-0), the Rams defeated Glendale last week (45-14) but lost to Tyrone (28-18).
The winner of the game advances to the 2A semifinals next week against the winner of the game between No. 3 Richland and No. 6 Southern Huntingdon.