Too cool for school: Daman Mills
 Daman Mills, a Bellwood-Antis Senior, has more interests than just chemistry, algebra, and English. Daman Mills is the front man in his very own band, The Pines.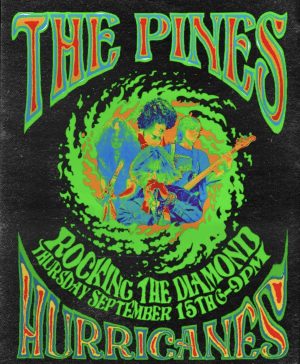 The Pines is a cover band that Daman is a part of along with three other members: Ben Brumbaugh, Alex Snyder, and Logan Warner, all of whom are from Central.
The three other members knew each other from school and decided to get together to start covering classic rock music. The  band started in 2019 but Daman didn't get  involved until 2022 when he came on as the lead singer, and the members are thankful they have finally found a lead singer.  Daman is the lead vocals/guitar, Alex is on bass, Ben is on drums/percussion, and Logan is also on guitar.
"Everything about the experience is cool though, even whenever we'd be sweating, practicing in a hot garage or packing up our equipment in the rain before a show and got soaked," Logan said.
The Pines have had their fair share of performances all around the area at all different kinds of events, gigs, and venues. Some of the top performances on their list is their two-and-a-half  hour performance at Morrisons Cove park and a performance with another band, Felix and the Hurricanes, at The Diamond in Hollidaysburg.
"We love to collaborate with other bands and artists and I think it's one of the coolest things," said Daman.  
"
I love it all
— Logan Warner
Time and effort is something that is not just brushed off by the band.
"We put in multiple hours a week practicing together, and when we aren't practicing together, we are practicing individually," said Daman. He believes that a lot of their life is dedicated to this band. 
Each member devotes time to individual parts of the band's success, such as editing videos and making the designs and posters to promote the band. Everything such as marketing and even stage moves are worked on to make the band and its shows as enjoyable and good as they can be.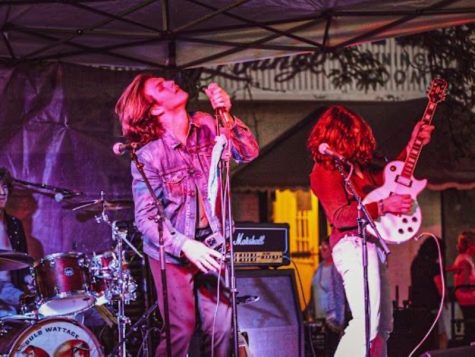 The Pines say they just want to make music that people love, to bring people together and positively affect people's lives in some sort of way with their craft. They also hope to one day go on tour and consistently make music.
"We are getting an opportunity to work in Dave Villans Studio in November, so watch out for new Pines original music coming soon!" Daman said. 
The Pines have different designs for merchandise, such as shirts, posters, stickers, hoodie design, and even drink koozies.
"We  are fortunate to have gained a following and have fans that come from show to show to follow our performances!"  Daman said.
The band is currently nominated for Altoona Mirror's hometown favorites award The Pines will be headlining at McGarveys Bar and Grill this Saturday!! Go check them out!
Check out The Pines on here!
Leave a Comment