This year's annual See You at the Pole event, sponsored by Bellwood-Antis's Fellowship of Christian Athletes (FCA), drew a crowd of seventy-five on Wednesday at 7am. The FCA members, school staff, and community supporters met at the flagpole in front of the high school to congregate and start the morning with prayer.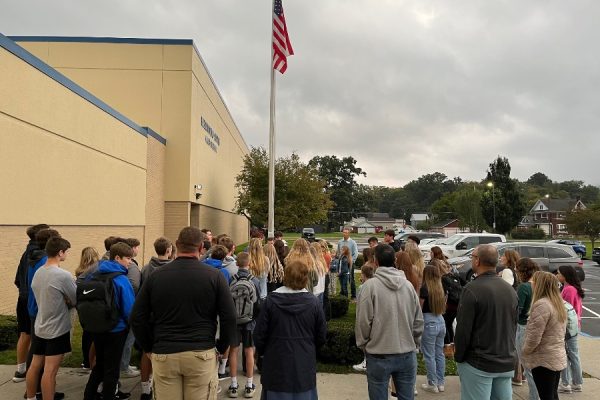 Rather than doing one large prayer circle, which was done in past years, the FCA student leaders separated the group into smaller circles. This allowed for more personal and comfortable conversation. 
Mr. Lovrich, the FCA's advisor, was proud of the student leaders and the large participation for the event. 
"Our leadership group did a great job organizing the program for the day. It is always nice to see the turnout we get from our school community. I think it is a great start to the day and to the new school year," Mr. Lovrich quoted.
This year's leaders who organized the event were Corry Shanafelt, Connor Cobaugh, Vincent Cacciotti, Miranda Tornatore, Shawna Lovrich, Holden Schreier, Cooper Lovrich, and Alex McCartney.