Winning in Windber
On Monday, December 14, Bellwood-Antis traveled to participate in a speech meet at Windber high school. Under the direction of Mrs. Sally Padula, B-A had 8 different people that placed in this meet, including first-place winners Luke Hollingshead and Revel Southwell, who took first in duo with their piece "The Duet Show."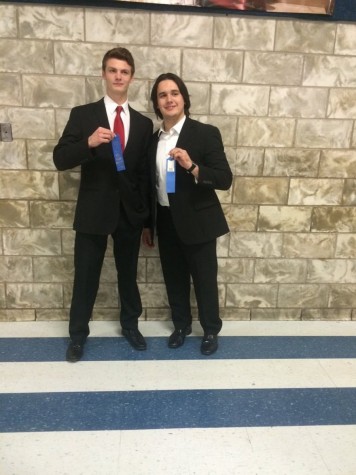 Other place-winners are as follows:
Second place Public Forum- Hannah Hornberger & Kerri Little
Second place Informative- Jenna Bartlett
Fourth place Prose- Addison Clemente, Alivia Jacobs
Fifth place Prose- Stephanie Mills
The meet was the first win for Luke and Revel, and they both felt good about it.
"I haven't done speech for a couple years, so it was nice to get back in the game for Luke and win," said Revel "Luke is normally the nervous one. I just keep a cocky mindset in order to offset it."
Bartlett, a freshman, earned her place with a piece on marathon running.
"I thought I did really bad, but (the judges) really liked it," said Bartlett.
The team's next meet is in mid-January and all of our competitors hope to follow in the Senior's footsteps and bring home wins as well.