Get Caught Reading Month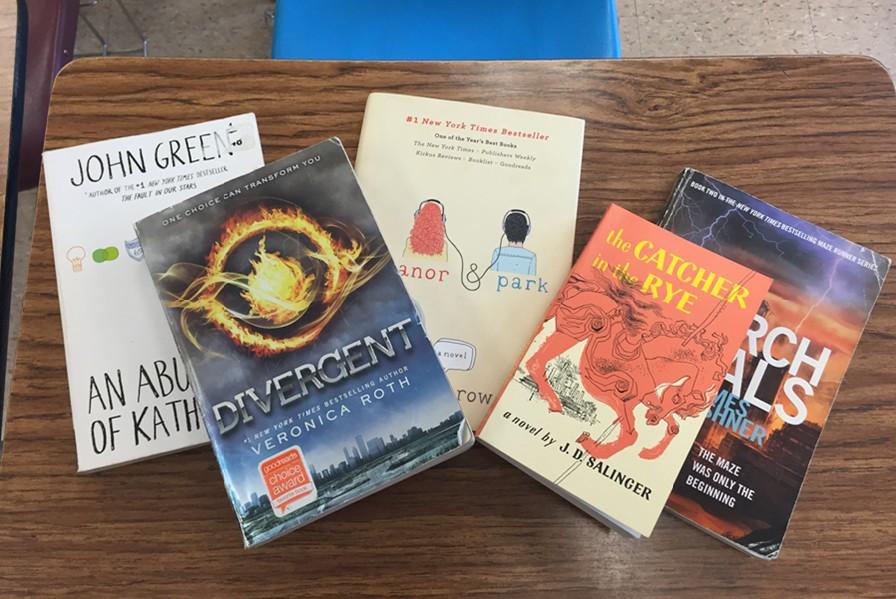 This month of May is national Get Caught Reading Month. As boring as that may sound (lol) think of all the free time you will have during the summer either relaxing at home or soaking in the summer sun on the beach, you can spend the time reading a book.
I tend to put people into two categories when it comes to reading, the ones who love read everything they can get a hold of every night and every day they may not be flaunting their books everywhere but their rooms and phone say exactly that.
The other is those who once in a while will pick up a book mostly if they are forced to read it during class, they may have hated having to read it but in the end they loved it anyway, but outside of the reading list for school they don't know how to tell a good book from a boring one from the back of the book.
For those who want to have new summer list of books to read or for those who want to learn how to enjoy reading here are some simple tips and books to enjoy!
Graphic Novels- the new word for comics. Easy reads that are embodied by beautiful pictures. Those who don't enjoy reading, may find these type of books to be not as demanding.
Try novels like:
YA reads- Easy reads that can truly tug the heart of us teens. Books like these are usually action, romance, or a coming of age story. If you find ones really well written you won't be able to put it down. To get sucked in try these: An Abundance of Katherines by John Green, If I Stay by Gayle Forman, and Eleanor & Park by Rainbow Rowell.
Dystopia reads- Books about Dystopia have been the new thing for the past few years. Almost every book you see has some corruption of government in it. These books are usually filled with action and suspense. Famous dystopia books are: the Divergent Trilogy by Veronica Roth, The Selection by Kiera Cass, The Maze Runner by James Dashner, and 1984 by George Orwell (the classic dystopian novel)
The Classics- The classics aren't just for hardcore readers they are for everyone. The classics offer a greater understanding of life and often are the books that you will reread. I tend to categories classics into two categories; the type that take forever to read and the ones that suck you in for life. The first category are the type of books that you really need to have a full interest in even though they may have an amazing plot and motifs the book may feel dry and filled with an overuse of long vocabulary, but in reality they are always a must read. Some tough classics are: A Tale of Two Cities by Charles Dickens, Crime and Punishment by Fyodor Dostoyevsky, Anna Karenina by Leo Tolstoy, and Oedipus Rex by Sophocles.
The second category is the classics that change your life and will always want to reread again. These books are usually very easy to read and have great endings. The greatest classics: The Great Gatsby by F. Scott Fitzgerald, East of Eden by John Steinbeck, Wuthering Heights by Emily Bronte, The Picture of Dorian Gray by  Oscar Wilde, and Lord of the Flies by William Golding.
Banned Books- these books are the classics that have traveled through all the mud and grime to get to where they are today. Banned books are books either books filled with too much profanity, violence, having occult themes, or describing too strongly about an unethical subject. Although they are listed as being something you shouldn't read many of these are classics. Top banned books to read are: Catcher in the Rye by J.D. Salinger, Native Son by Richard Wright, Lolita by Vladimir Nabkov, and Who's Afraid of Virginia Wolf by Edward Albee.
Leave a Comment