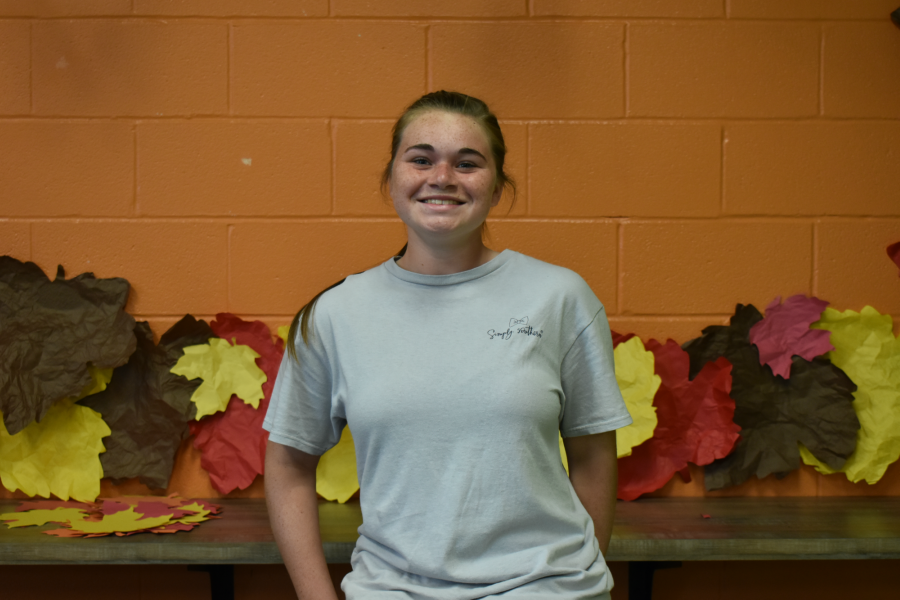 How many years have you been in Blueprint?
This is my first year in Blueprint.
What would you like to do this year?
I would like to write about clubs/Activities and sports.  I also would like to do videos and interviews.
What grade are you in?
I am in ninth grade.
Why did you take Blueprint?
I took Blueprint because I wanted to learn more about how to write stories.  I also wanted to learn how to make videos and how to edit stories.
Alyson Partner, Staff Writer
Mar 02, 2020

Music's effect on athletic performance

(Story)

Jan 13, 2020

B-A feels the effects of teacher shortage

(Story)

Dec 20, 2019

B-A feels the effects of teacher shortage

(Story)

Nov 26, 2019

12 singers head to county chorus

(Story)

Nov 22, 2019

School board makes moves at recent meeting

(Story/Media)

Nov 15, 2019

BA HISTORY 101-Band dominates ACC's

(Story)

Nov 08, 2019

COACHES CORNER: Ligonier Valley edition

(Story)

Nov 06, 2019

FEATURED ALUMNI: Cory Kerns hikes the Appalachian Trail

(Story)

Oct 29, 2019

Four students named MS Students of the Week

(Story)

Oct 28, 2019

ATHLETE OF THE WEEK: Sakeria Haralson

(Story)

Oct 22, 2019
Oct 07, 2019

Scholastic Scrimmage team opens strong

(Story)

Oct 02, 2019

TOP TEN ED SHEERAN SONGS

(Story)

Sep 13, 2019

BIG MAN ON CAMPUS: SYDNEY LECHNER

(Story)

Sep 06, 2019

COACHES CORNER: with Nick Lovrich

(Story)