FEATURED ALUMNI: Cory Kerns hikes the Appalachian Trail
Cory Kerns never thought he would get into hiking.
"It wasn't until I started hiking out here in Fort Collins (Colorado) did I really fall in love with the peacefulness of hiking," said the 2012 Bellwood-Antis grad.
Cory recently finished hiking the Appalachian Trail. This fantastic feat took him five and a half months.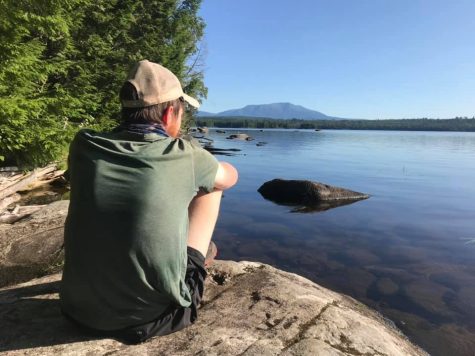 Even Cory's mom was surprised.
"He never had a real athletic personality, and my first impression when he told me was to laugh," said Kimber Kerns. "I'm so very proud of him for finishing because it was so out of character for him!"
Cory, who first got into hiking when he moved to Colorado, said he was motivated to hike the trail because he simply needed a break from regular society.  He thought he never had a chance in the beginning to finish this extraordinary hike; however, now that he is finished, he is pretty proud of himself. 
"I just felt burnt out … (hiking) felt like a natural avenue," Cory said. "I liked that I got to reconnect with nature and live an extremely simple life for half a year. I'm proud of myself for finishing, because I didn't think I had a chance in the beginning."
Even two months after he has accomplished this journey, Cory is still having a tough time adjusting to the off trail life.
"It was truly the happiest time in my life, and I miss it," he said. 
The Appalachian Trail is 2,200 miles long and crosses fourteen states from Georgia to Maine and two national parks. Cory started off hiking solo at Springer Mountain in Georgia and he finished the trail with his family, which usually consisted of six to ten people. However, there was some adversity that Cory and his family had to face.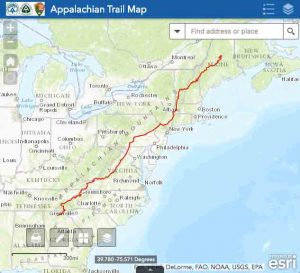 "The gnarliest day was a blizzard we hiked through in the Smokey Mountains where it hit single digits and we had to thaw our shoes on the fire. I ended up losing 40 pounds and went up a shoe size from my feet flattering out," Cory said.
Cory is planning on doing more trails, such as the Pacific Crest Trail, which is 2,650 miles, and the Continental Divide Trail, which is 300 miles. These three trails, including the Appalachian Trial, is known as the Triple Crown of Hiking. He also is planning to do some shorter trails, including the Colorado Trail and the Centennial Trail. 
Cory is currently finishing up his masters in industrial hygiene and is searching for a safety job in Denver. Before he came back from grad school, Cory worked on a $4 billion tunnel project in Washington, D.C. as a safety specialist.
When asked what the most important thing he could take from this adventure, Cory stated, "Everyone needs to be actively fighting for our public lands and practicing Leave No Trace ethical principles when enjoying them. This goes from state parks to national parks. We need to protect these treasures for future generations to enjoy."