Easter Seals Provide Valuable Services For Children with Autism
Altoona Branch Provides Many Services for Famililies Living in Blair County
April is an Autism Awareness month, but the Easter Seals works every day of the year to raise awareness for this disorder that now affects 1 in every 60 Americans.
Patty Mallad, Development Specialist for the Easter Seals of Western and Central Pennsylvania, thinks it is very important to raise awareness for Autism.
"With so many kids now falling under the Autism spectrum, parents are finding themselves wondering how to deal with the fact that their child falls into this diagnosis," Mallad said. "What do we do next is a question most parents ask. This can be a scary and confusing time for parents and the autistic child. Bringing awareness to the fact that "you" as a parent are not alone in this and that there are places like Easter Seals that you can turn to is comforting to families with an autistic child."
Blair County Easter Seals has all the therapies that can help an autistic child, depending on the student's needs. The Autism Resource Center is available for parents and guardians of autistic children and is filled with informational books and computers to conduct research. These programs are:
-Physical Therapy
-Occupational Therapy
-Speech Therapy
-Aquatic Therapy
-Sensory Integration
-Early Intervention programs
-An Autism Resource Center
Not only can Easter Seals help with the needs of individual children, but it helps entire families learn about autism and offers ways to help children and families to live, learn, work, and play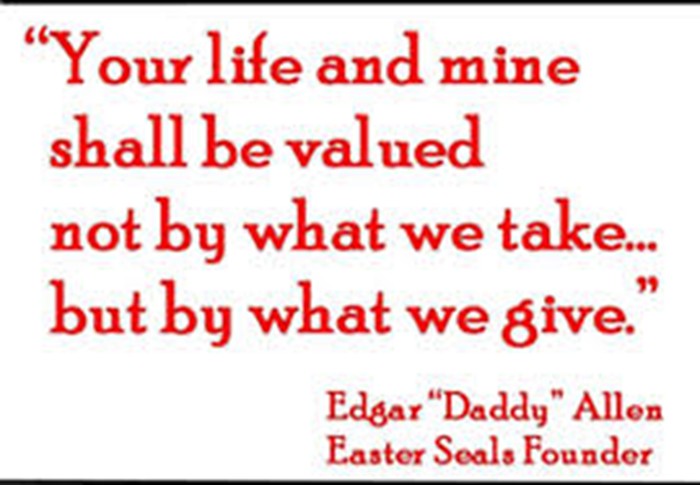 in their community.
The Autism Resource Center sees approximately 150 to 160 kids at the Valley View facility. Out of that approximately 60 to 70 kids fall under the autism spectrum. Most of their clients come from Blair County and surrounding areas.
During April's Autism Awareness Month, we often see groups and organizations donating money to places like the Easter Seals. Last year, the B-A BluePrint raised over $500 with a t-shirt sale to donate to the Easter Seals. This year, the group's t-shirt sale raised over $700.
Mallad said, "Donations raised in Blair County will stay here in Blair County to help with our Valley View facility. Sometimes we asked for specific donations to help with a certain area of our facility such as repairs for our therapy pool or our playground. Last year, I believe, the BluePrint's donation went to helping fix up our playground."
Leave a Comment