Featured Alumni: Alanna Leidig
Usually, the Featured Alumnus is someone who graduated years ago and we catch up on what they accomplished over a span of a decade or more. However, this time we are choosing a 2017 graduate who is doing amazing things only two short years after graduating.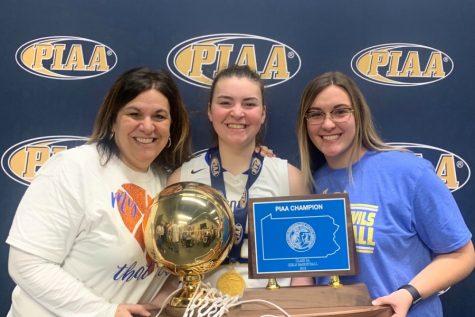 After graduation from BAHS, Alanna Leidig decided to attend Juniata College in Huntington and is now in her sophomore year. At Juniata College, students choose a POE, or Programs of Emphasis, rather than a major/minor. Leidig opted to study biology with a pre-dental focus.
"I want to have a general dentistry practice but also incorporate alternative medicines such as vitamins, minerals, and oils to create a holistic approach," say Leidig.
She plans on taking some nutrition courses while at Juniata to educate herself and later help educate her patients on oral health.
Leidig says she loves her choice of college and that it reminds her of Bellwood in that it's small, rural, and has a tight-knit community.
Juniata students are encouraged to make an impact on the community. Not only are the college students close but the Huntington community comes to support them and welcomes them into town. Leidig is on the board of a new club introduced to campus this semester: Rotary Club, which strives to participate in community service and get everyone working together to help those in need.
Leidig was very active on sports teams in high school. She was part of the Lady Blue Devil basketball team, played  varsity volleyball, and was part of the track and field team. However, in college Leidig chose to not continue her sports career. She soon realized that without exercise she would struggle managing stress.
"
I encourage everyone to study abroad if they have the chance because it is an eye opening experience you might not have otherwise."
— Alanna Leidig
"If you were once a student athlete and decided not to play in college, I strongly encourage you to stay active. Exercise helps immensely with stress during midterms and finals week, and it gives your brain and body a chance to step away from the books," says Leidig.
During high school, Leidig was involved in FCA, Key Club, SWAT and various other organizations. Her advice is to get involved and stay involved. Shes says your resume is very important to future schools and employers. They look for community service, leadership skills, activities, and good grades. Leidig is involved a Rotary Club Board Member, a Blood Drive Coordinator, a biology research group, and study abroad.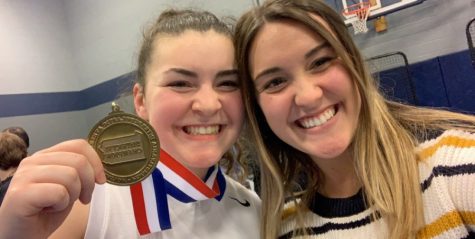 Lastly, Leidig had the opportunity to study abroad in Chile for 2 weeks in January of 2019. She studied a course on the culture and the astronomy of the southern stars.
"This course was out of my comfort zone and I was not interested in stars before this trip. But I got to see dozens of shooting stars, five observatories, and millions of dollars worth of equipment that Chile uses alongside NASA," she says.
She got to learn about another culture, experience the struggles they face, like not having clean water or updated technology, and how to build houses out of clay.
Leidig says, "I encourage everyone to study abroad if they have the chance because it is an eye opening experience you might not have otherwise."
She is actually planning on attending another trip to Ireland in the summer of 2020!
Alanna Leidig had great successes in high school and continues to succeed in college! Congratulations on all you've accomplished and good luck in the coming years!