FEATURED ALUMNI: Tyler Hunter
Fitness wasn't always a passion of Bellwood grad Tyler Hunter. 
"In high school, I ran track and cross country," said Tyler. "I loved to run but didn't become interested in fitness and the gym environment until early college. Fitness and healthy living has been a great passion of mine for the last 9 years for sure."
So there's no small bit of irony that in 2016, Bellwood-Antis alumnus Tyler Hunter opened his own fitness and rehab center, Revival, which is located in Altoona.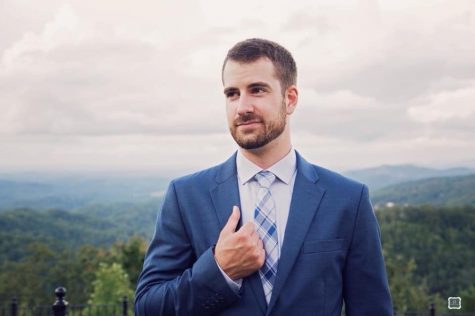 Tyler graduated from Bellwood in 2009. While in high school, he ran cross country and track, and he was also in NHS and FCA.
After high school, he went to Cedarville University to major in exercise science and minor in business, bible, and coaching. He then attended A.T. Still University in Kirksville, Missouri to obtain his Masters in Kinesiology with a focus in Orthopedic Rehab.
Tyler has worked in numerous public and private gyms throughout Pennsylvania, Ohio, and California, and he found some common themes in the lives of many individuals.
He said, "What I discovered is that a majority of people struggle with doing fitness on their own because of intimidation, lack of guidance, low accountability, self doubt, no structure, and other issues."
This inspired him to create a place that people can come to and get the help that they deserve. 
"I wanted to create a private, comfortable, helpful place that people of any level could come and fit in; a place people could get the genuine, individualized attention they deserve," said Tyler.
The journey to open Revival took a while, but through much hard work, Tyler was able to accomplish his dream.
"Starting Revival was slow and meticulous but always exciting," said Tyler. "Over the course of a year, I carefully worked on a business name, slogan, logo, color scheme and branding, programs/services to offer, pricing, website, a location, and an overall business plan. I connected with a former employer that owned his own fitness facility here in Altoona and set up an agreement to sublease space from him. After a year and a half of operating out of that location, I found my current location, updated my business plan, and moved forward!" 
Revival, located near Mansion Park in Altoona, provides individualized fitness programs, rehab treatments, and wellness services that help people's mental, physical, and emotional well-being.
If there is anything Tyler hopes Revival does, it would be to "help busy adults in central PA get back in shape by providing genuine support, accountability, and individualization so that they can feel better, have more confidence, and inspire others."