The BluePrint's top new stories of 2020
2020 has been a rollercoaster not only for the little town of Bellwood, but the whole world. From scandals, to a pandemic, to protests, to quarantining and virtual school, 2020 has definitely kept everyone on their toes from the start. Here are 10 of the Blueprint's top stories from our dedicated  staff that kept everyone in the loop throughout this crazy year.
BA tries to move forward following board member's arrest – Julian Bartlebaugh and Haley Campbell
At the start of the year one of the Bellwood-Antis school board members was arrested on multiple felony and misdemeanor counts. Haley Campbell and Julian Bartlebaugh wrote more on how the school decided to take charge after this out of the blue phenomenon.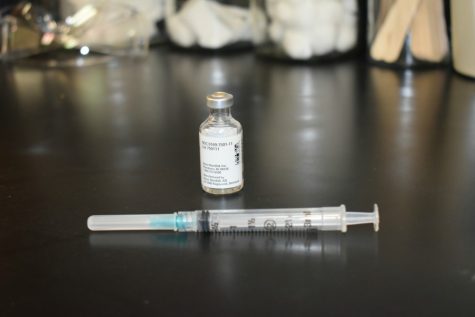 To vaccinate or not vaccinate – Maggie Erickson
Maggie Erickson wrote a story on the big debate, to vaccinate or not vaccinate, and how schools are trying to answer this difficult question. Recently with COVID-19 vaccines being developed and even distributed in some places, this has become an even more heated topic with the possibility of having that one available to the general public in the next year.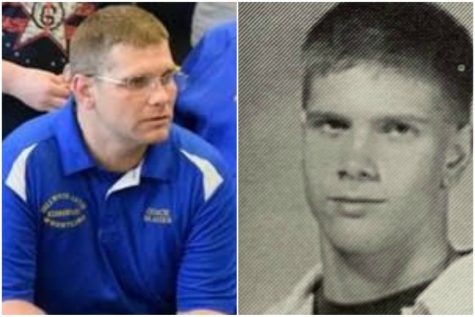 Charges lead to wrestling coach's dismissal – Julian Bartlebaugh
Another unexpected occurrence in Bellwood was the arresting of a Bellwood-Antis junior high wrestling coach, Ryan Blazier, who was charge with a slew of charges. Julian Bartlebaugh covered this story from top to bottom in January and February, keeping the town informed on what was happening.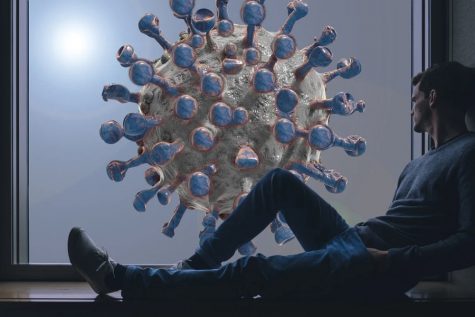 COVID-19 is another in a long line of deadly pandemics – Maggie Erickson
COVID-19, the pandemic that is going to mark 2020 down in history. Maggie Erickson reported on how schools  shut down and aeveryday lives pretty much came to a standstill in spring of 2020.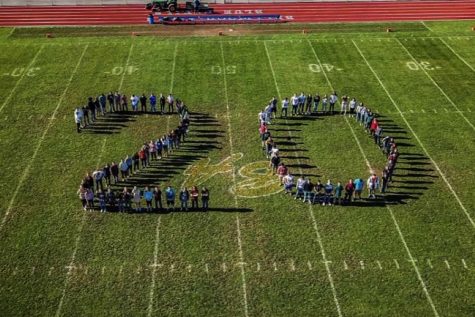 An open letter to the class of 2020 – Julian Bartlebaugh
In March, Julian Bartlebaugh wrote a heartfelt letter to his fellow graduating classmates pertaining to COVID-19 and the unexpected twist to their senior year.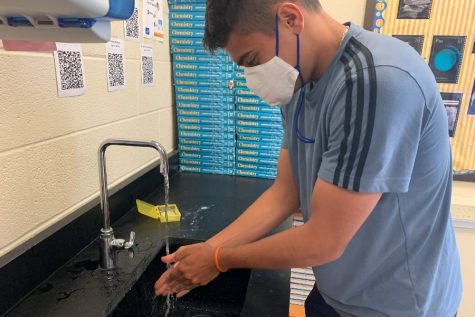 The daily battle against COVID-19 – Caroline Nagle
Caroline Nagle wrote about how Bellwood-Antis High School is fighting against COVID-19 and all of the daily precautions that are held in place to keep the students safe.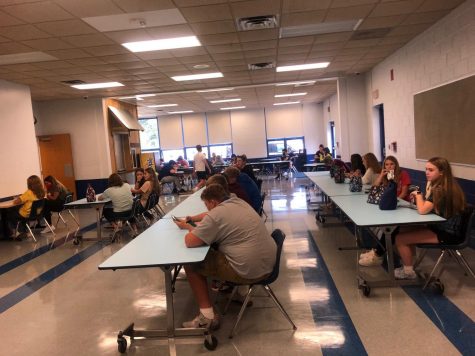 Lunch with a mask? – Haley Campbell
The 2020-2021 school year start has definitely been abnormal. From staggered dismissal, to social distancing, to wearing a mask all day, everything was out of ordinary. Haley Campbell wrote about how lunch for BAHS has changed as a whole, and how some students have felt about that change.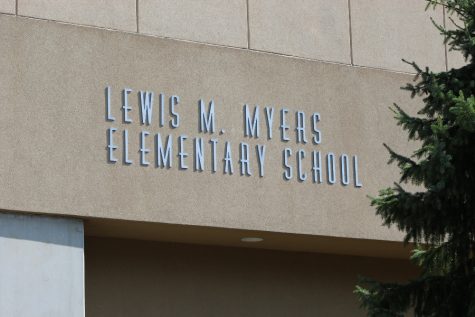 Myers fourth graders sent home following positive COVID test – Jake Bollinger and Joe Dorminy
With COVID cases being on the rise in our country as the school year goes on, the Bellwood-Antis School District had its first COVID case confirmed in October. Jake Bollinger and Joe Dorminy wrote more on this occurrence and how the whole fourth grade was sent home.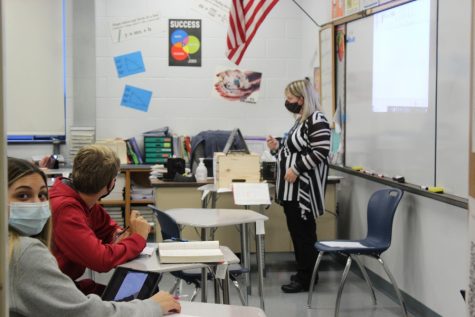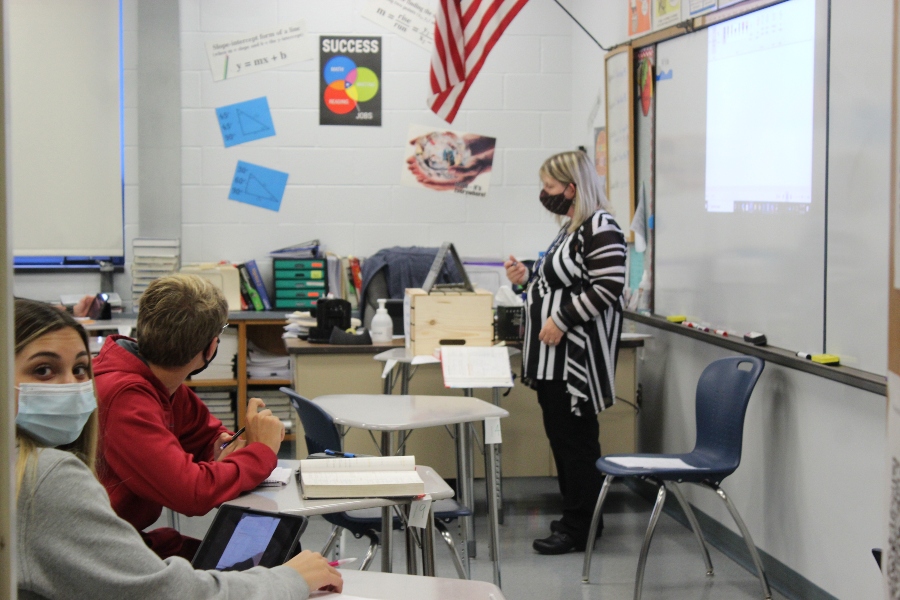 B-A makes major changes to education in COVID era – Haley Campbell and Caroline Nagle
In order to relieve some stress on the BAHS teachers and students, the district decided to put half days on Fridays in place until January 8. Haley Campbell and Caroline Nagle wrote more about this and how students feel about half Fridays .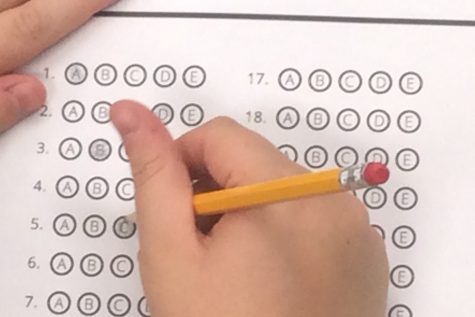 The Keystone is back – Aarron Laird
Aarron Laird wrote a story on how the Keystones were to make a return in December of 2020 after being delayed so long due to the pandemic.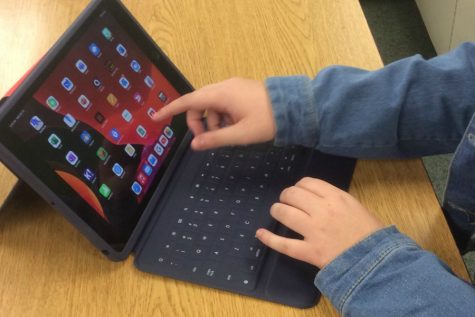 New iPads coming soon to a classroom near you – Joe Dorminy
In light of all that was going on, the Bellwood-Antis School District started administering new iPads to students K-12. Joe Dorminy wrote more about this and how distribution was going to work, as well as some features to look forward to.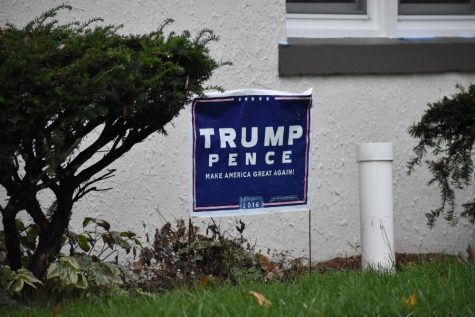 Being the Minority in the Majority – Haley Campbell
Despite the pandemic, 2020 is still an election year. Haley Campbell got some insight from fellow students, and broke down what it's really like to be a democrat in a town full of republicans.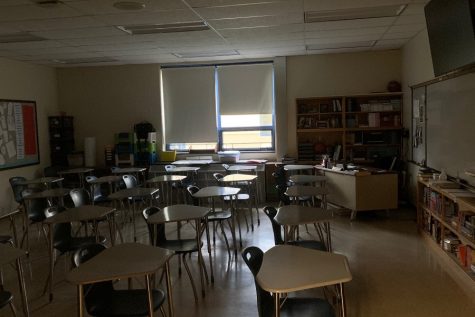 School board votes in favor of shutdown until December 11th – Jake Bollinger and Zach Miller
Due to a recent rise in COVID cases in our county and school district, the school board decided to go virtual after thanksgiving break until December 11th. Further decisions will be made at another board meeting on December 8th.
Leave a Comment