Bellwood-Antis athletes doing big things on the college level
Not many high school athletes have the ability to go beyond scholastic sports to the next level. Only over 7% of all high school athletes in all sports combined go onto play at the collegiate level, and less than 2% of all high school athletes play at the NCAA Division I level.  Despite the numbers, Bellwood-Antis defies the odds and produces many college athletes year after year. 
Some current athletes that are playing in college right now are Cooper Guyer, Alli Campbell, Trevor Miller, and Emilee Leidig. 
Alli Campbell, arguably the greatest female basketball player to come out of Bellwood-Antis, has just started her season at Penn State University. After transferring from Notre Dame University and a suffering an ACL injury last season, Campbell has finally gotten to prove herself early in the season. The Lady Lions are currently 4-0. Campbell is seeing the floor for an average of 15 minutes per game coming off the bench.
"During my redshirt year, I really learned a lot about the game from a different perspective," Alli said. "I was able to watch and see everything from the sideline, and I was constantly engaged in practice, learning right with the team. Having the game taken away made me love it that much more and motivate me everyday. The recovery process also taught me how determined and patient I am. Finally, I learned how to be a better teammate and better leader, and all these things have translated from last year to this year and helped my game tremendously."
Last year Cooper Guyer signed with IUP to play football. IUP is at the Division II level and in one of the best conferences, the PSAC. Guyer is playing for them as a fullback. Last game against Clarion, Guyer had his first college reception for 17 yards. The Crimson Hawks have just won the PSAC championship.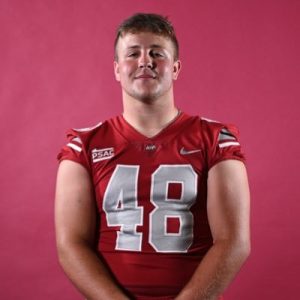 "My season is going great so far, it's really fun to play for one of the best teams in the country at the division II level, and being able to contribute my freshman year is a great feeling," says Cooper Guyer. 
Guyer got his first career start after the starter at his position got hurt. The playing experience made him more comfortable in the offense and it made it much easier to adapt to the fast pace of the college level. 
Ethan Brown continued his education and athletic career at Juniata college where he is on the golf team. Brown just completed his first season on the team this fall. He competed at different invitationals and matches throughout September and October, including the Elizabethtown College Fall invitational and Turtle Creek Intercollegiate at Arcadia. 
"It's been a learning process, but I've been happy with my fall season and look forward to the spring season. The team has a lot of potential and so do I," says Ethan Brown. 
Trevor Miller has been playing football at Waynesburg University for the past 3 years. Miller plays quarterback and has gotten into some games this season. Waynesburg has gone through a coaching change, so it has been a tough adjustment in the offseason, says Miller.
Trevor Miller says "After experiencing a coaching change in the offseason it's definitely been an adjustment learning a whole new offense for the third time my third year playing college football. With a new coaching staff the team has definitely been more motivated and has made great strides towards success. With a 4-5 record so far this season we hope to break even against our rivals William and Jefferson, something we haven't been able to accomplish since I've been here."
Another Blue Devil at the next level is Jaidyn McCracken, McCracken has signed to continue her academic and athletic career at Penn State Altoona. The team just started their season and they are currently 0-2. Jaidyn is in the starting lineup, which most can't say they have been a part of, especially as a freshman. 
"It's been fun. You meet new people that break you out of your comfort zone and learn to live a little," says McCracken. 
Bellwood-Antis also not only has college level athletes in football and basketball, Bellwood-Antis has been known for its dominant track and field team, also being able to produce athletes to compete at the next level.
Clay Engle was a Bellwood-Antis graduate in 2018. He is continuing to jump at the University of Pittsburgh Johnstown. Clay hopes to break records this season. This is his senior year at UPJ.
"Jumping for UPJ has been amazing. I made connections with people that will be my best friends for life. I was blessed to break multiple school records and am trying to win it all this year," says Engle.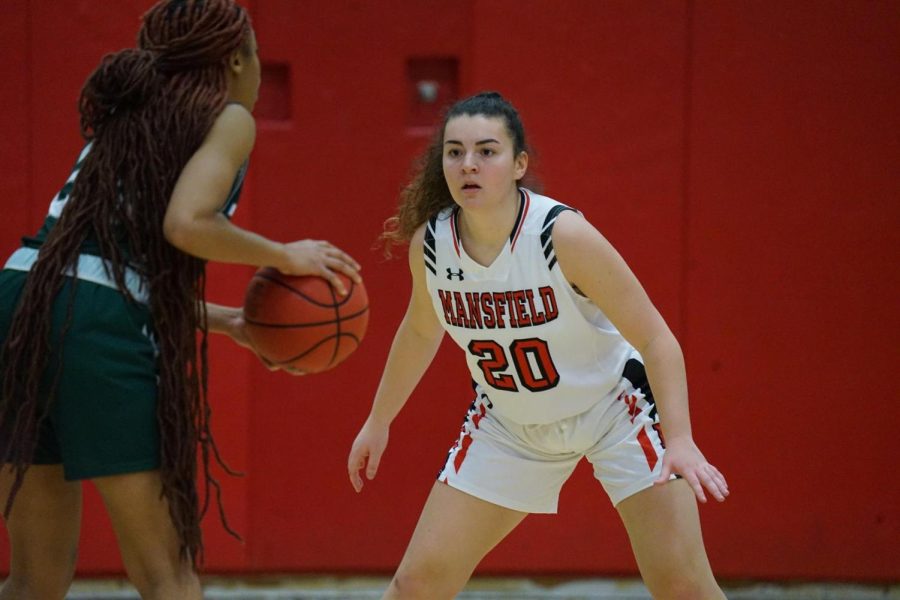 Emilee Leidig, a two time state champion for Bellwood-Antis, moved on to play at Mansfield University. She is currently in her sophomore year. Last year Leidig played in 24 games and averaged 2.7 points per game. So far this season she has played in 3 games. The Lady Mountaineers are currently 1-2.