February 6: Doodle Day
"Drawing a line through epilepsy" -The Doodle Day team.
More Dish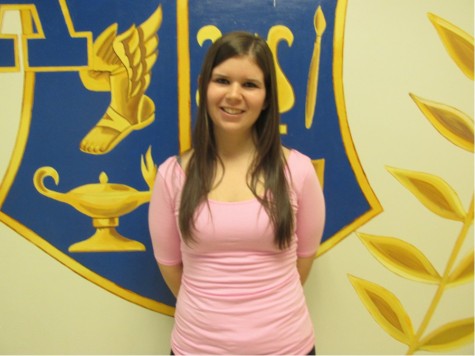 More stories from Alexis Mayhue
Alright, admit it, you doodle in your notebook when you should be copying those lovely brief note outlines from Mr. Burch… or Mr. McMinn… or Ms. Brant.
It's okay though, you can get away with it today. It's Doodle Day!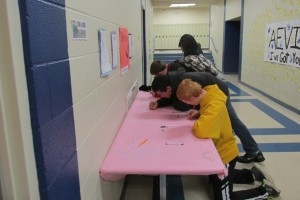 But this day wasn't made to help get you through that boring meeting in the morning. National Doodle Day is meant to help raise awareness and funds for epilepsy research in the UK.
… Wait, what? This is in the United Kingdom? Not America? Why do I need to help?
Stop that line of thought right this instant. Yeah, okay, the Doodle Day team is across the Atlantic Ocean, but that doesn't mean we can't put our own spin on it.
You could partake in this day by drawing up a doodle and submitting it (along with a small donation) for a competition you can learn more about here. Voting for winners takes place online.
But not only can you help by drawing and donating some money, you can also bid on celebrities! … Or, their drawings at least. People like Rolf Harris (here's an example of what he can do) and Daniel Radcliffe put up drawings on the National Doodle Day website, and then you get the opportunity to bid on it.
Or you could take the chance to raise awareness of epilepsy right here in Bellwood-Antis, where we have a couple kids doodling up some art for the student body to enjoy. It's displayed outside of the high school cafeteria.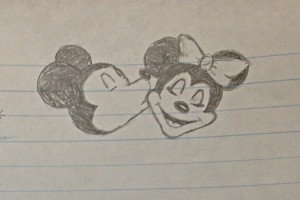 Not only will you be able to talk about which one you like the best, you'll be able to draw up something of your own if you so desire. Paper and pencils will be laid out for you on a special table to do up a doodle.
You don't even have to go out of your way for this. Literally, we are bringing it to you.
If you want to know more about this day you can check out the National Doodle Day website.
View Comments(1)