B-A stands up against suicide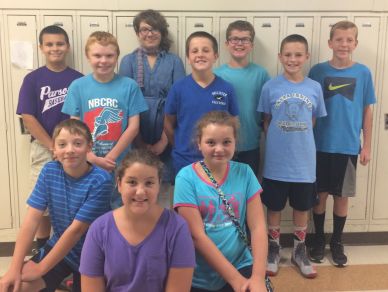 On September 16, Bellwood-Antis Middle and High School students were encouraged to wear light blue and purple to show their support of those who have been affected by suicide. During the morning announcements program, students were shown a video to remind them that despite how difficult life can sometimes be, suicide is never the answer because things always get better.
Students were also encouraged to buy a paper sneaker for $1 as a way to show they are helping to stomp out suicide. The monies collected from this fundraiser will be used to create support groups and to pay for guest speakers who will come to the school to talk about suicide prevention.
Students have also been asked to participate in the Out of the Darkness Community Walk that will be held on Saturday, September 26 at Mansion Park to help raise awareness and end the stigma that surrounds depression and other mental illnesses.
Just remember: If you feel like you might want to end your life, please just talk to someone and get the help you need because your life matters!
Leave a Comment