Feature Teacher- Mrs. Bowser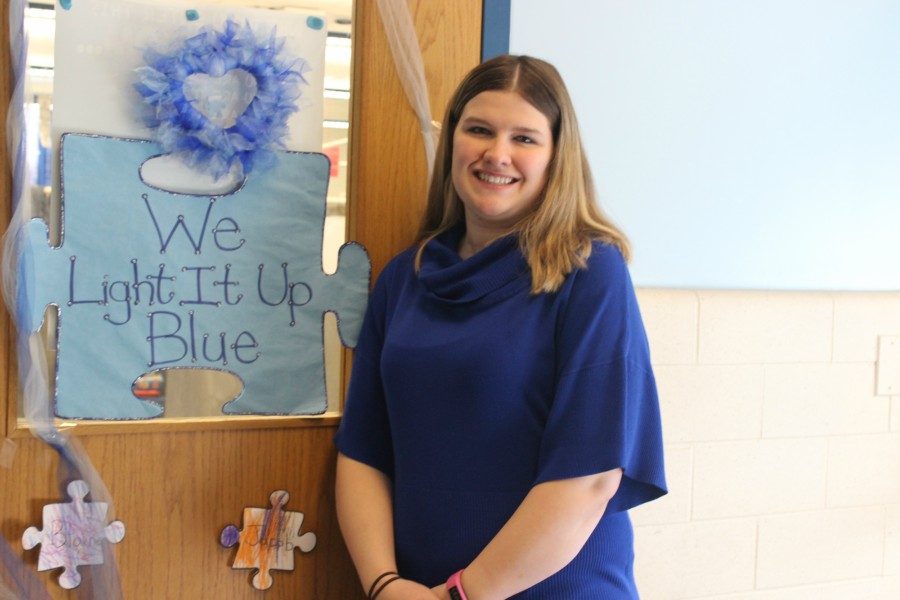 Mrs.Tylisha Bowser is the teacher for the autistic support room at Myers Elementary.
Ms. Bowser attended Chestnut Ridge High School in New Paris, before attending Penn State Altoona for two years, playing soccer. Then she transferred to University Park for three years. She received her Bachelor's degree in Special Education and her Master's Degree in Curriculum and Instruction with a certification as a Reading Specialist.
Ms. Bowser really enjoys being a teacher and watching her students succeed.
"There is nothing quite like watching a child achieve a goal knowing that you had a huge part in that accomplishment," she said.
Mrs. Bowser said she wouldn't want to be teaching anywhere else. She really enjoys working at Bellwood-Antis and enjoys the staff, students, and families are fantastic.
"I am fortunate enough to work with some amazing people who understand that my students may be different, but are just as important as anyone," she said.
Another reason she loves teaching at Bellwood is she loves seeing her students smile and be happy.
"The little things we can celebrate every day is what makes me love my class," she said. "The student's smiles, laughter, the pure honesty and innocence makes me come back every day wondering what the day will bring us."
She was inspired to become a teacher because she always knew she wanted to work with children and to make a difference in their lives. She wanted to be that one person that a student would look back on and say that 'I meant something to them.'
"
My students have the same wants and needs as everyone else in school. They want to make their own decisions, they want to be accepted, and have friends."
— Ms. Bowser
Some of the difficulties Ms. Bowser experiences would be the great deal of time that she spends working on daily schedules for each student, and schedules being changed at the last minute.
"It takes a lot of 'behind the scenes' work to make sure each day runs smoothly for each child," Ms. Bowser said.
Some of her accomplishments include developing a Verbal Behavior model site, and this year it is in consideration to be a model-independent site. She also loves seeing her students succeed and being so proud of themselves.
Ms. Bowser says to succeed in this position, you need to be patient, flexible, creative, and have a high expectations for your students, staff, and yourself.
Ms. Bowser's advice for anybody who would want to work in the autism support room is to know that her room is exceptionally challenging, but at the same time exceptionally rewarding.
"Most importantly, you need to be able to see the positives in every situation you come across, and always keep in mind why you love these students," she said. "This position can get very overwhelming at times, but staying positive will help you through it!"
Ms. Bowser thinks it's a lot of work but it is definitely worth every moment of it.
"Always have an open mind, embrace the hectic times, and remember that my students may look, act and talk a little different," she said. "My students have the same wants and needs as everyone else in school. They want to make their own decisions, they want to be accepted, and have friends."
Ms. Bowser does not have much free time since she's always at the school working late or bringing work home to do.
"I do enjoy going to Zumba, going to the NASCAR races, country music concerts, and spending time with my dog, fiancé, and family," she said.