Blue Devils fall just short in home opener
Saturday afternoon Bellwood-Antis Blue Devil Baseball hosted The Juniata Valley Hornets in their season opener, and the Devils lost 5-3.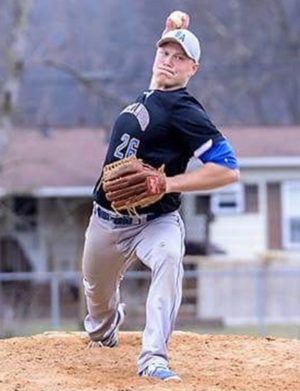 Nevin Wood opened up on the mound for B-A pitching four innings, ultimately taking the loss.
The Devils gave up two runs in the first inning but were able to get one run back by the end of the second inning.
Juniata Valley, the returning District 6 A champions, hit the ball well through the first four innings scoring four runs to Bellwood's one.
To start the fifth inning Sawyer Kline stepped on the mound, relieving Wood. The Blue Devils got a spark of energy from Joe Padula in the same inning, ripping a two RBI single to put B-A behind by one, 4-3.
B-A that was a few hits short from taking a lead. The Hornets were able to get off the field and tally another run, to make it 5-3.
The B-A squad showed good promise in their first game against a very good Juniata Valley team.
The Blue Devils will travel to Mount Union on Tuesday for another ICC showdown.