Blue Devils drop home opener to Tyrone
Fourth-quarter surge leads Eagles past Devils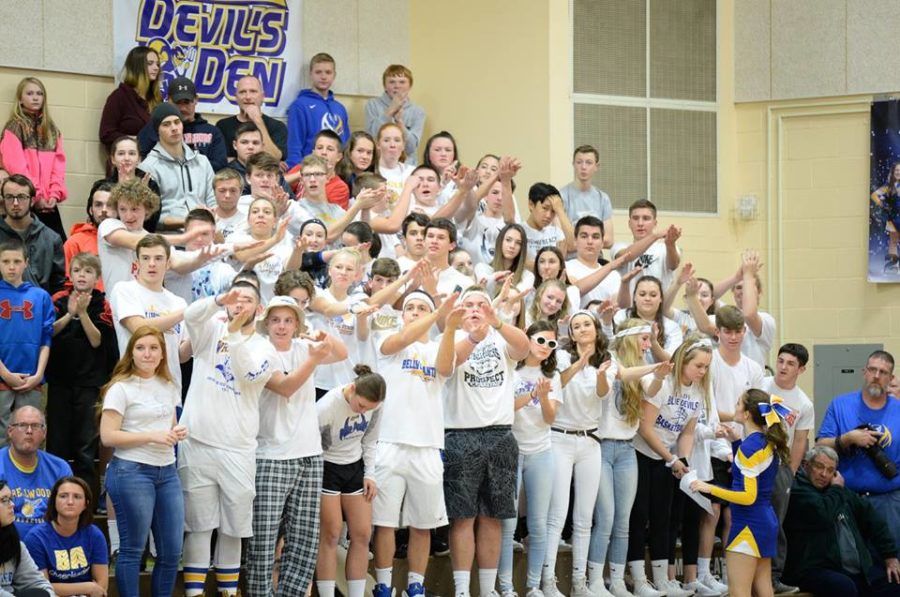 The Bellwood-Antis boys basketball team lost their first game of the season by a score of 48-39 against rival Tyrone Friday night at the B-A high school gymnasium.
It was a close game until the end, or until about the two-and-a-half minute mark in the fourth quarter when Bellwood-Antis junior TJ Wyland was called for a technical foul, giving Tyrone an eight-point lead off the back of four successful free-throws. The Blue Devils tried to rally back into the game, but it was too little too late and with Tyrone upping their possession game B-A couldn't come back.
Yet, Bellwood-Antis coach Kevin Conlon saw the game as a building block for the Blue Devils.
"I was actually fairly pleased with the effort the kids gave, I thought we rebounded really well until the fourth quarter, look we controlled the boards all game and in three possessions we gave up offensive rebounds and lost the lead, but you know, first game you're not going to define your season on something like that, you're gonna learn from it, get better and be ready for the next one," Conlon said.
This logic should hold true for the team as they kept pace with the Golden Eagles and lead throughout most of the game, from the first quarter to mid-way through the fourth quarter.
Tyrone's press defense and athleticism kept them in the game and caused plenty of turnovers – 17 to be exact – throughout the game. Bellwood-Antis, under the circumstances of this being their first game as a team, played well according to Conlon.
"If you go against the press all game, you're going to turn it over a couple times but overall the pressure at least in the full court, we did a good job of handling it," Conlon stated.
Among Blue Devil players, Tanner Worthing stood out with 13 points throughout the game.  Trent Walker and Clayton Engle also showed their worth on the B-A squad scoring 12 and 10 points respectively. Engle was able to score a few key points throughout the game, scoring the first point of the game with a three-pointer and netting one with about three minutes left to even the score late. Although this didn't seem to sway the game, it did show that Engle will be a clutch performer for the Blue Devils this season.
The Blue Devils will return to action Wednesday against Tussey Mountain away from home in their first ICC match of the season, and one that should come easier than the backyard brawl game against Tyrone.
Tussey Mountain is 0-1 and lost their opener to Huntingdon 88-53 and by halftime the Trojans were down 47-26. The game will start at 7:30.