Gerwert Era Begins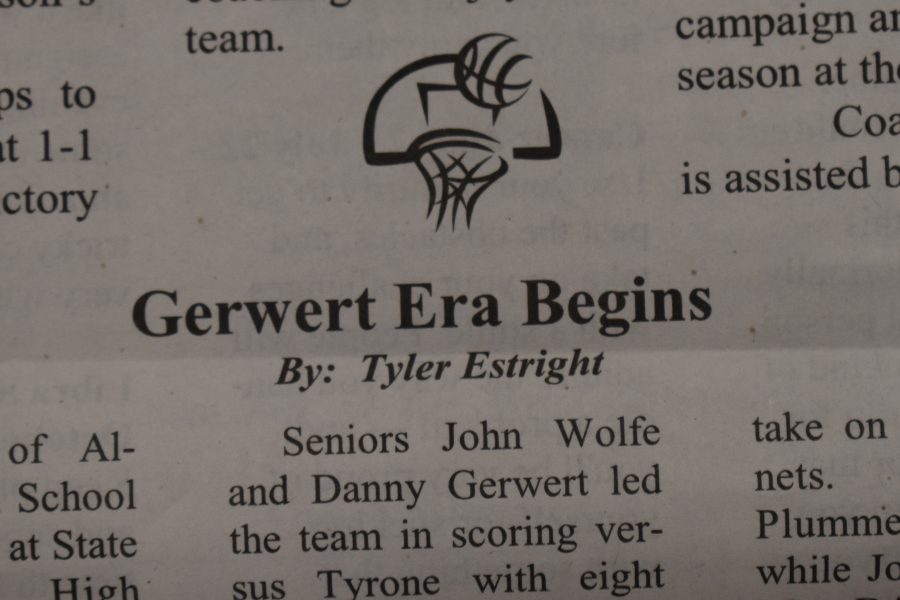 About 10 years ago the Brent Gerwert era began for the boys basketball team.
Basketball season was underway and the Blue Devils looked to a fresh new coach.
"I am very pleased to come back to Bellwood," he told the Hylite..
Gerwert was in the class of 1997 and went to the University of Pittsburgh at Johnstown, graduating in 2002. Coach Gerwert brought assistant coach Eric Kessinger with him to BA, who was a 1998 graduate of Altoona Area High School.
The season started tough with a 71-40 loss to rival Tyrone and 63-59 loss to Juniata Valley.
The Blue Devils finished 2008-2009 6-16.
Brent Gerwert is no longer a basketball coach for Bellwood Antis but the people he has coached know that he was a great coach.From the time Brent Gerwert was a Bellwood Antis basketball coach the team recorded 128 wins and 70 losses. He led his team and won the District 6 2A championship in 2016 and took teams to the PIAA playoffs three straight seasons.
The current coach is another B-A grad, Kevin Conlon.
Leave a Comment