BA HISTORY 101: Kathy Geis scores 1,000
Thirty years ago, Kathy Geis scored her 1,000th point versus Chestnut Ridge on January 20, 1989. She had a record-setting night with 35 points in the game.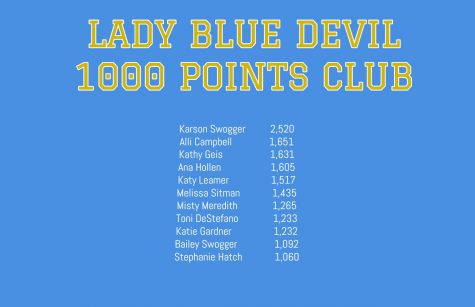 Kathy was a junior and became the first Bellwood-Antis varsity basketball player to score 1,000 career points.
Kathy also broke the single game scoring mark that night. Twelve of the points came from three-point range.
Kathy finished with a school-record 1,631 points. Her record was broken by Karson Swogger with 2,520 from 2013-2017. That was a Blair County record.
Current B-A star Alli Campbell has surpassed her record. She now has 1,651 points.
With an average of 25 points a game, Alli will soon reach 2,000 points and has Swogger's record in her sights for her senior season.
Leave a Comment