Homecoming Spirit week leads to Homecoming game
This Friday on Homecoming, while the B-A football team takes on Mount Union, students will be looking for who will be crowned Homecoming Queen.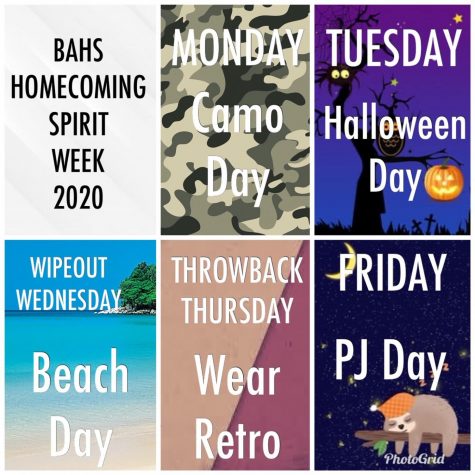 The Homecoming court will be  comprised of Haley Campbell, Malia Danish, Madalyn McClosky, Caitlyn McCartney, Atherton Poorman, and Sicily Yingling
To show their spirit for Homecoming, students at B-A will be participating in the annual Spirit Week, sponsored by the Renaissance Club. Students may wear outfits appropriate for the particular days while adhering to the Bellwood-Antis School District Dress code.
The special days this week will be:
Monday, Camo Day

Tuesday, Halloween Day

Wednesday, Beach Day

Throwback Thursday, Wear Retro

Friday, PJ Day