BAYFL played TYFL in the annual all-star game.
After the Bellwood-Antis varsity football team brought back a victory against Tyrone in the Bckyard Brawl, the top Bellwood-Antis youth football team continued the trend winning against Tyrone's youth football team on Sunday.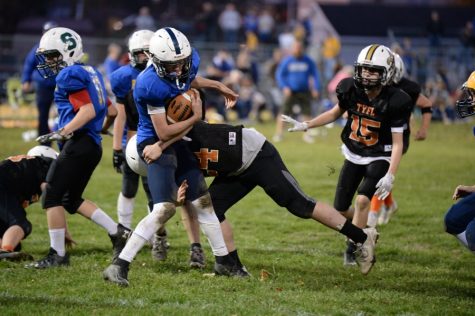 The A and B all-star teams split a pair of games against Tyrone at Ferner Field.
B-A's A team scored a victory with a score of 14-8 on two touchdowns made by Alex McCartney. Alex's first touchdown was a minute before halftime tying the game at 8-8 to respond to a long scoring drive by Tyrone.
Alex scored again in the fourth quarter with just over a minute to play to secure the win. The B-A all-stars held off a late drive by Tyrone that made its way into BAYFL territory.
The win was the second straight for Bellwood.
Earlier in the day, the B team lost 8-0. The teams were tied all game until Tyrone's Caden Kustaborder scored a late fourth quarter touchdown.