National World Teachers' Day
More stories from Kyra Smithmyer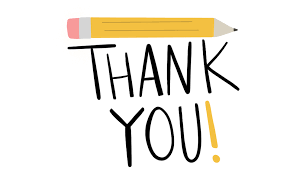 October 5 is national world teachers' day. Take time today to celebrate world teachers' day by appreciating the wonderful teachers of Bellwood. This global holiday was created by the United Nations Educational, Scientific and Cultural organization in 1994.
Considering teachers take the responsibility to mold future generations and manage to put up with a variety students for 180 days, the least we can do is take one day of the year to celebrate amazing teachers. Teachers are teachers but some teachers take the meaning of teachers to a whole other level. The bond that Bellwood Antis high school teachers make alone for their students is incredible. Being able to make students feel important and appreciated is one of the many incredible skills teachers have.
Students, try to tell at least one teacher "thank you" today. Take the opportunity to thank teachers through out the week as well. We need to appreciate all that teachers do and Bellwood has many amazing teachers that make great candidates for appreciation.
Thank you Bellwood Antis teachers for all that you do!
Today, celebrate the work that dedicated teachers put in everyday to ensure that inclusive and quality education is promoted as well as life long learning opportunities.
Other countries that participate in honoring amazing teachers include Chile, Costa Rica, New Zealand, and South Korea.
Leave a Comment