ATHLETE OF THE WEEK: Unified Bocce Team
So far this season, the Bellwood-Antis Bocce team has played in two matches. After winning their first match against Claysburg 2 sets to 1, the team lost a close match to Central.
The entire team is being recognized as the BluePrint's Athlete of the Week.
This year's bocce team features a lot of new members including Jacob Miller, Vincent Daughenbaugh, Noah Larson, Jayce Miller, Alexis Lovrich, Gaven Ridgeway, and Tighe Eaken. Parker Lucas is the only returning member of last years team, and was named team captain.
The bocce team is coached by April Cramer and Leah McNaul.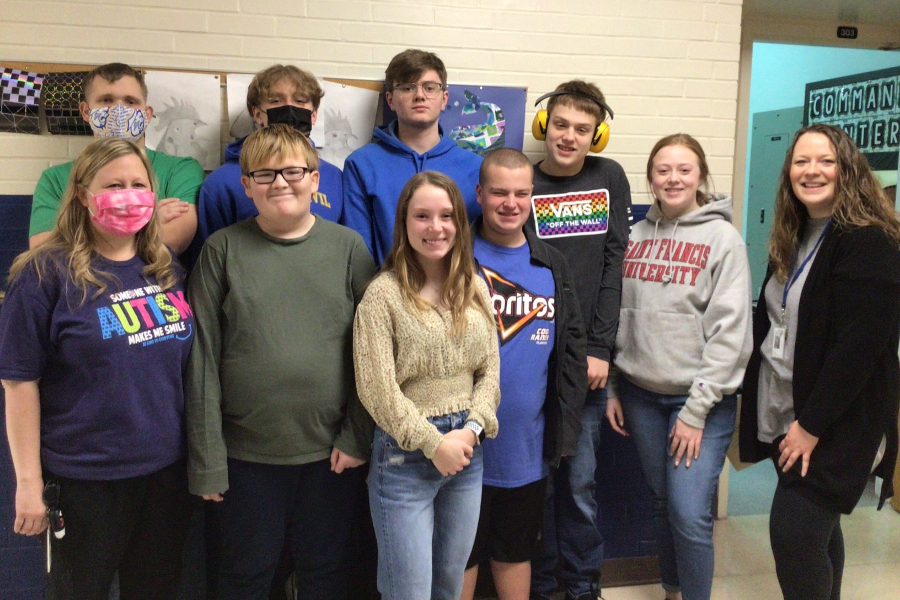 Coach Cramer praised her team's effort this year saying, "We're very proud of our kids." We've had a really good season so far."
Jayce Miller praised the team for its camaraderie.
"Our team always has fun. We love practicing and are always looking forward to playing. Bocce is an amazing opportunity for everyone involved, especially those on the team," said  Miller.
Bocce is not only a good time for student-athletes. The community also enjoys supporting the team. Athletic Director Charles Burch added, "This school community has shown tremendous support, and I always look forward to hosting bocce matches. Everyone feels great participating and is full of pride on match day."
The next bocce match will be on Monday at 3:30 when the team travels to Hollidaysburg to take on the Tigers. Come out and support the team!
Leave a Comment