Big Man On Campus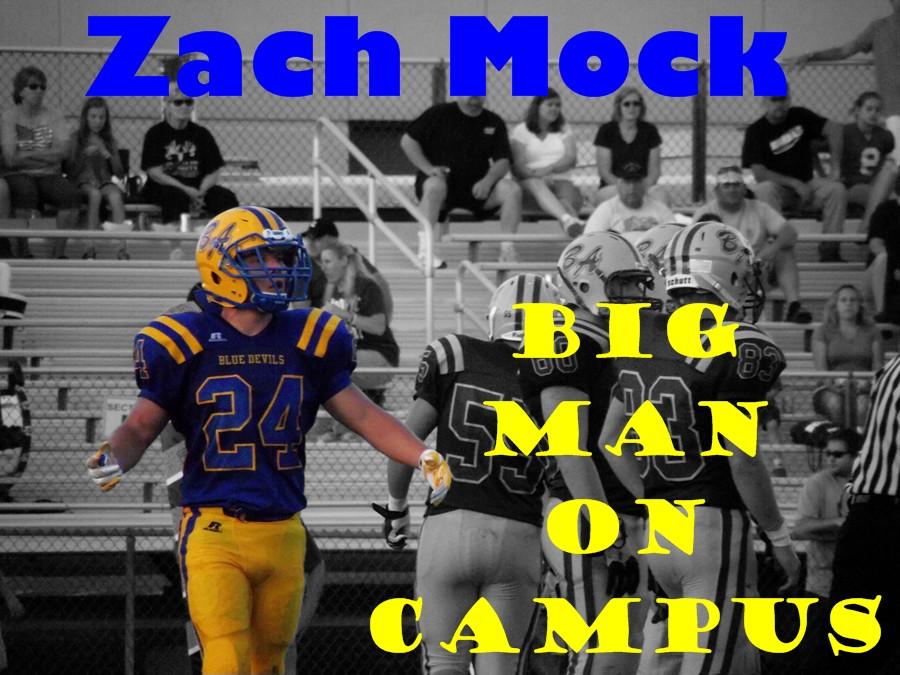 Nowadays more and more high school athletes are focusing on just one sport instead of widening their range by playing three sports. Senior Zach Mock is a triathlete in football, wrestling and baseball.
This football season Mock had 30 carries for 252 yards, five touchdowns, 109 tackles, and one fumble recovery. During last year's baseball season Mock had a batting average of .281, four doubles, two triples and one homerun. Mock did not participate in wrestling last season but plans to participate this year with a returning record of 12-12.
Some advice he would give to next year's varsity football team would be to not take any game for granted and to play every game as if it were your last.
"He is a beast! He busts through the line and has elusive moves once he hits the perimeter," said teammate Ethan McGee.
"You make the best memories when you play high school sports. Not many people go on to play sports in college so it's nice to play as many sports as you can in high school," stated Mock.
If Zach could choose one sport over the other he would choose football because there is a lot of time that is put into it and they all just become so close; you need all 11.