Jeans Day Fundraiser
Teachers dress down for congenital hearty disease
The Bellwood-Antis school district is raising money for the Change My Heart fundraiser, starting with a jeans day it held on February 17.
The Change My Heart fundraiser is paired up with the Children's Heart Foundation to help raise awareness of congenital heart disease, and to raise money that will go to research and assist local families facing congenital heart disease.
Bellwood-Antis has several people within the district, both employees, community members, and students, who have been affected by this condition.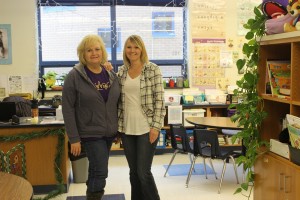 A friend of first-grade teacher Mrs. Kyley Longo-McGarvey has a little boy who was born with congenital heart disease. Her friend contacted her to see if our district would be willing to participate in the Change My Heart fundraiser.
Of course, Mrs. Longo- McGarvey thought it was a great idea, so she proposed the idea of a $5 faculty and staff jeans day to support the cause and raise awareness.
In all, the project raised $280.
"I also thought it was meaningful to our district as this condition has impacted many families in our community and in our work place," she said.
Mrs. Longo- McGarvey thinks it's a great way for teachers and staff to get involved.
"What adult isn't willing to pay five dollars to wear jeans to work," she said. "I would like to see us do more for this cause and find a way to get students involved."