STELLAR STAFFULTY: Tom Gority
When Mrs. Stinson's son Luke walks into Bellwood-Antis High School, he is Tom Gority's number one priority. Same with Mr. Naylor's son Christian and senior Kaelynn Behren's brother and Zeke. Tom drops whatever he is doing to make sure these kids, who aren't students in the middle school or high school, feel cared about.
During summer conditioning, Tom brings the cheer squad popsicles and puts a big fan in the multipurpose room so they don't get overheated.
As long as Tom has been a custodian at Bellwood-Antis he's been much more than an employee. He's been a friend, a mentor, and everyone's favorite uncle. He is a student-favorite on the staffulty! He is always there at the end of the day with a smiling face as students leave school.
Last year the Yearbook Staff presented Tom and his wife Yun the Shining Star award in the 2018 publication. This is given to a staff member who is excelling at their job and supporting  students.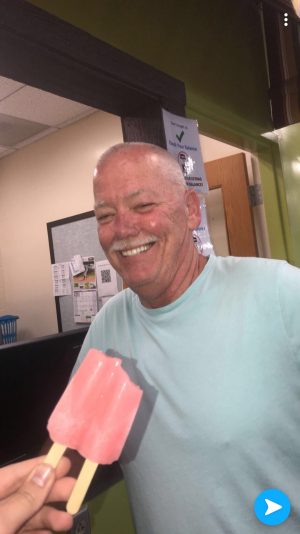 In his free time he likes to read about history and culture, and in the spring Tom enjoys gardening and working outside.
Tom recalls that when he was growing up school was hard, while being young was even harder.
"It always seems someone is telling you what to do and not asking how you are feeling," said Tom.
He thinks it is important for students to feel like they're important and heard. He said he thought that instead of being "just another worker" he would start helping and listening to the students. He tries to make everyone's day just a little bit better. He doesn't want students to remember school as a negative place like he does.
Math teacher, Mrs. Stinson has worked with Tom for many years and she has seen the relationship he has built with the students and even other staff members children first hand. "Tom's ability to connect with students and the staff and faculty and to take an interest in their lives is truly a blessing to our school community."
Tom is appreciated by the all the students and staff! He is retiring after the 2020-2021 school year. It will be sad to see him go, but the difference he has made in the school will live on!