Poe wins second chess tournament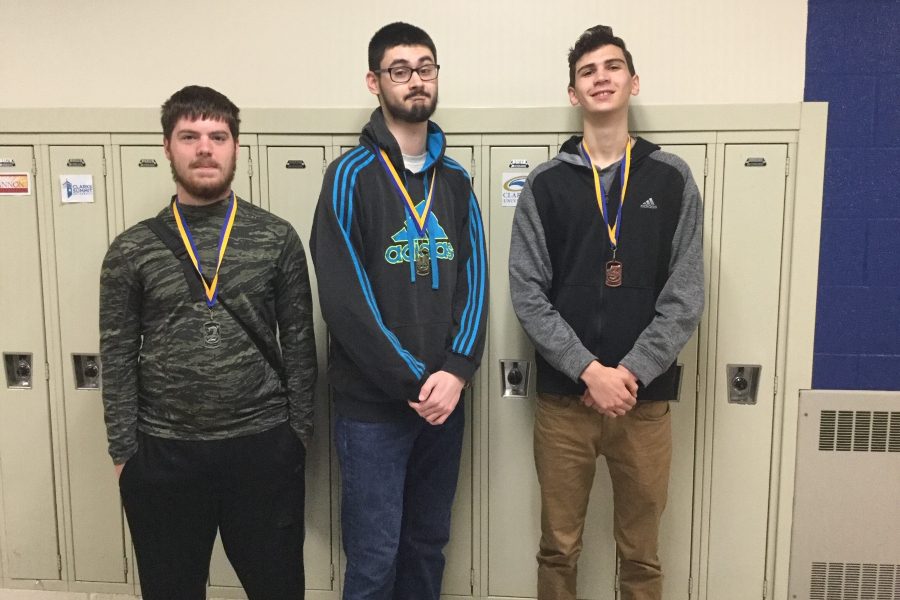 Alex Frederick, Staff Writer
May 13, 2019
Bellwood-Antis senior Zion Poe is this years chess club champion. This is the second year in a row that he has won in this format.
Poe beat Chris Klein, another BA senior four games to one to win the league.
"It's awesome! Winning is amazing, and I had lots of fun with everyone! Competition was tougher this year than it was last year, and I enjoyed the challenge!" said Poe.
Klein was happy to make a good showing after not making the Final Four last year.
"I felt happy that I made it to the finals because I didn't get a chance last year when I played. It was a little difficult towards the finals but overall I had a lot of fun and laughs" said Klein.
Quintin Nelson, also senior, finished the tournament in 3rd place.
The event is organized by Mr. John Goodman, the Chess Club adviser.
Entrants are ranked and placed into brackets and then are responsible for playing their opponent and reporting back the results. Games can be played using an actual chess board or virtually online.